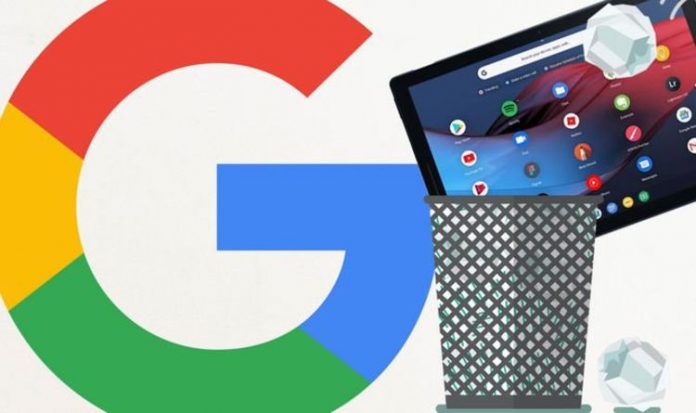 Google is taking no prisoners when it comes to scrapping ageing services or products. The most high profile recent example was the Mountain View firm ditching Google Play Music, with the long-running service shut down as users were pushed onto the YouTube Music platform instead. And in recent weeks Google has once again been ready to throw the towel in other first-party offerings.
The Pixel Slate first launched back in October 2018 and is a 12.3inch tablet that was powered by Chrome OS.
Prices for the Pixel Slate at launch started at $599, and it had a number of cool features such as stylus support from the Pixelbook Pen.
However, less than a year after it was first released Google announced they would not be further developing the Pixel Slate line.
And two models that were under development were also scrapped.
Flash forward to 2021 and now, after the Pixel Slate was listed as out of stock in the US, Canada and UK at the start of the year for weeks, the tablet's product listing has been deleted.
The Google Store listing for the Pixelbook Pen has also been taken down.
At the time of its release, the Pixel Slate received mixed reviews.
The Guardian gave the Pixel Slate a positive review, saying the Chrome OS tablet offered "a strong case for death of Android tablets".
But notable tech influencer Marcus Brownlee was less enthusiastic, labelling his Pixel Slate review as "this ain't it chief".
For our part, Express.co.uk went hands on with the Pixel Slate when it was released.
And we weren't too enthusiastic in our three out of five star review.
In it we said: "There's no question that Google has made a decent tablet with the Slate and it even has some features you won't find on an iPad.
"However, the dated design, high price and overall usability simply can't match the might of the new iPad Pro.
"If it was massively cheaper than the latest Apple gadget we could forgive some of its faults but with some Slate models costing over £1,500 the iPad still rules the tablet kingdom."