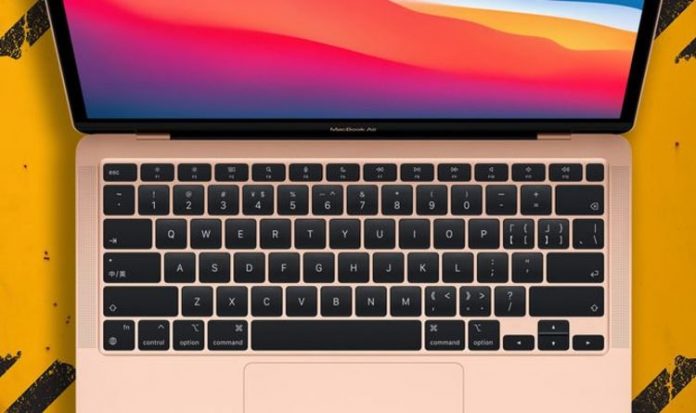 If you're thinking of treating yourself to a shiny new MacBook Air or MacBook Pro this weekend, then be warned. Apple has just unveiled two refreshed laptops, which arrive with more power and much, much longer battery life thanks to the firm's own-brand processor, the M1.
These new machines were revealed during the firm's "One More Thing" event on Tuesday evening and they could offer a major step forward when it comes to performance. But despite the dramatic changes under the bonnet, from the outside, it appears nothing has changed. Both the upgraded MacBook Pro and new MacBook Air look the same as the current models and the M1-powered versions are currently only available from the Apple Store – with most other retailers still selling the slower models launched earlier this year.
Apple boasts that its MacBook Air's CPU is 3.5x faster and graphics up to 5x quicker times than the Intel-powered model, plus it'll keep going for up to 18 hours on a single charge. Meanwhile, the MacBook Pro is up to 5 times faster with it capable of lasting 20 hours without needing a refill.
These are bold claims from Apple but it certainly looks like these could be the laptops to buy. However, they don't go on sale until next week and the previous generation is still on sale today.
READ MORE: New MacBook Pro unveiled by Apple with more power and the longest ever battery life
Speaking at the launch event Tim Cook, Apple's CEO, said: "The introduction of three new Macs featuring Apple's breakthrough M1 chip represents a bold change that was years in the making, and marks a truly historic day for the Mac and for Apple.
"M1 is by far the most powerful chip we've ever created, and combined with Big Sur, delivers mind-blowing performance, extraordinary battery life, and access to more software and apps than ever before. We can't wait for our customers to experience this new generation of Mac, and we have no doubt it will help them continue to change the world."
Just make sure you're experiencing this new generation of Mac, and not the old one when you order your new laptop this weekend.