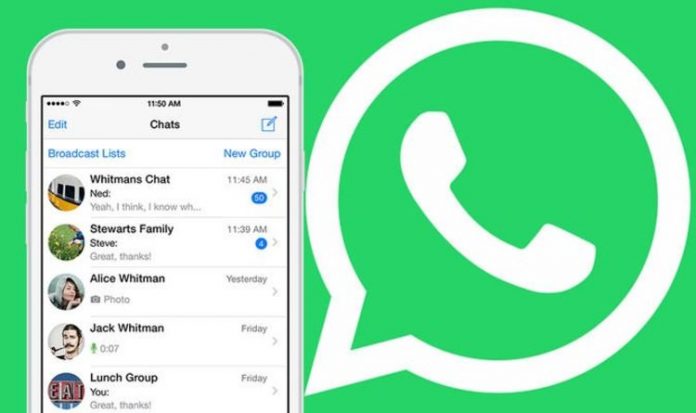 In the past few months there has been reports from a wide range of publications claiming WhatsApp will be stopping support for millions of devices at the start of 2021. It has been claimed that when January 1 hits WhatsApp would only be supporting devices running – at the very least – iOS 9 or Android 4.0.3. Devices that would be impacted by such a change include the Apple iPhone 4 and iPhone 4S, which can't upgrade to iOS 9.
However, there is one important thing that WhatsApp fans on iOS and Android need to know about this recently circulated warning.
It appears there's been a bit of a glitch in the matrix, as WhatsApp enforced this support change earlier this year.
As the BBC, The Independent and Android Police previously reported, WhatsApp dropped support for iOS 8 and Android 2.3.7 towards the start of 2020.
From February 1 2020 WhatsApp has only been able to run on devices running at least iOS 9 and Android 4.0.3.
READ MORE: WhatsApp users will be blocked from chat app unless they accept new rules
Express.co.uk previously reported back in October of last year, that the WhatsApp support page had been updated to warn users of these changes.
The WhatsApp support page for iOS used to say: "WhatsApp for iPhone requires iOS 9 or later.
"On iOS 8, you can no longer create new accounts or reverify existing accounts. If WhatsApp is currently active on your iOS 8 device, you'll be able to use it until February 1, 2020.
"For the best experience, we recommend you use the latest version of iOS available for your phone."
So, while WhatsApp does require iOS 9 or Android 4.0.3 at the very least – this change isn't on the horizon, it has already happened.
Speaking about these changes beforehand, WhatsApp said support was being dropped for a number of devices to help expand the app's feature set in the future.
In a previous statement, WhatsApp said: "While these mobile devices have been an important part of our story, they don't offer the kind of capabilities we need to expand our app's features in the future.
"This was a tough decision for us to make, but the right one in order to give people better ways to keep in touch with friends, family, and loved ones using WhatsApp."
In other WhatsApp news, Express.co.uk recently reported that WhatsApp users will need to agree to new terms and conditions which kick into effect next February.
If WhatsApp users don't agree to these new Ts and Cs, then they won't be able to use the market leading chat app.
The notification from WhatsApp read: "By tapping Agree, you accept the new terms, which take effect on February 8, 2021.
"After this date, you'll need to accept the new terms to continue using WhatsApp or you can always delete your account."
It's unclear what exactly the changes mean for users with WhatsApp previously telling Express.co.uk that they don't currently have a statement to offer.
However, WhatsApp did confirm that all users must agree to the new terms by February 8 2021 if they want to continue using the chat app.
A spokesperson also told Express.co.uk: "We'll be updating our terms of service and privacy policy as we work to make WhatsApp a great way to get answers or help from a business."