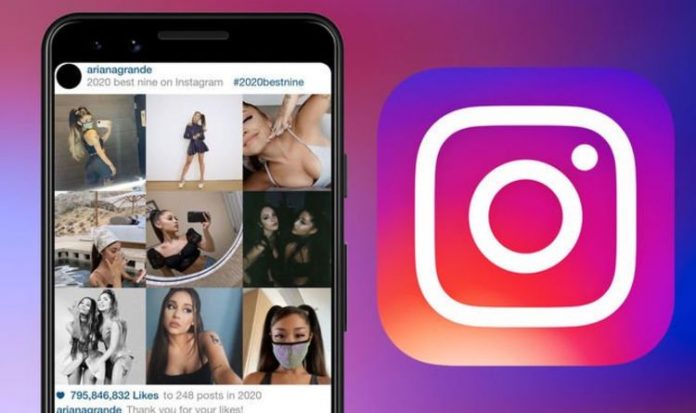 It's that time of year once again when Instagram Top 9 snaps will start filling up your feed. The Instagram Top 9 trend kicked off a few years ago, with celebrities such as Selena Gomez, Ariana Grande and Justin Bieber all jumping on the bandwagon, creating their own best nine collage and sharing it with their millions of followers. And as the year comes to a close you may be looking to create your own Instagram Top 9 snap for 2020.
Beware of fake versions that claim to offer other top nine or best nine services, as these bogus sites and apps could pose a security risk to your device.
These imitation websites and apps were one reason that Top Nine creators BetaLabs also launched their CreatorKit service.
CreatorKit can also create an Instagram Top 9, as well as boasting other tools that are useful to creators.
Like with topnine.co, on the official CreatorKit website you can also create an Instagram Top 9 simply by entering in your Instagram details.
There are also Android and iOS apps available for the CreatorKit programme.
An FAQ on the CreatorKit website explains why Top Nine can now also be found within the CreatorKit platform.
It says: "This year we decided to make Top Nine part of the CreatorKit platform, so you can also use our powerful video editor to create videos with your Top Nine photos and videos of 2020.
"Another important factor was that many clones claiming to be the original Top Nine were posing a security and privacy risk, unknowingly using a fake tool thinking it's our Top Nine tool."
While a post on the CreatorKit website goes into further detail about bogus Top Nine apps that have emerged since the original became a huge viral sensation.
It says: "We receive messages from people saying that after they used our app their Instagram account username has been "hacked", deleted, or modified.
"In fact, they were unknowingly using a fake tool thinking it's our Top Nine tool. That's one of the reasons why we chose to make it under the CreatorKit platform, on CreatorKit.com/TopNine."
Telltale signs of fake Top Nine apps are ones which ask you to sign in when your Instagram account is public and those which don't display an address bar if you have to login.
BetaLabs explained: "Some of the apps don't let you see whether you're signing in to https://instagram.com or some other fake page that looks exactly like Instagram's login page. This is called a phishing attack.
"To ensure you're signing in securely, make sure you look at the web browser's address bar. If you can't see the address bar, then it's better not to risk it using this app."