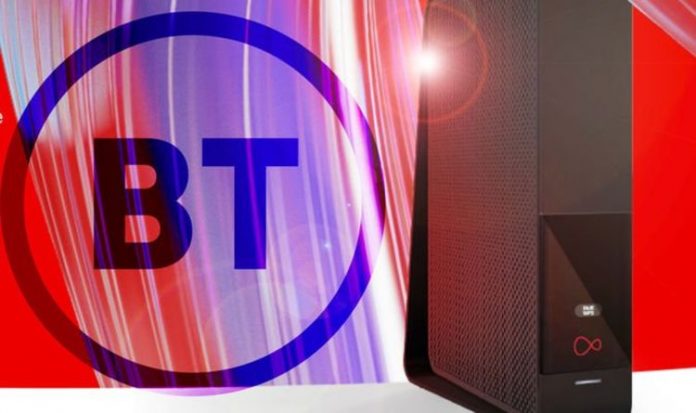 Virgin Media and BT continue to roll out their ultimate 1Gbps broadband speeds across the UK with this service able to beam a full HD movie to your TV in around 40 seconds. That's mightily impressive, especially when you compare it to the UK average broadband with those connected to standard speeds having to wait over 10 minutes to download and watch the same film.
Although some BT and Virgin Media customers are already enjoying these blisteringly quick downloads, it seems there's now something even faster from a lesser-known rival.
Community Fibre has just announced that it is launching a service which will offer its customers an incredible speed of 3Gbps.
At that rapid rate – which is 46 times faster than the UK average – it would take just 11 seconds to download a Hollywood blockbuster in pin-sharp HD quality.
Community Fibre's new 3 Gigafast broadband package allows a multi-gigabit enabled device to reach those ludicrous speeds, as well as enabling multiple devices to reach 1Gbps speeds at the same time, without compromising on speed and reliability.
READ MORE: Virgin Media and BT eclipsed by fibre broadband at a ridiculously low price
those working from home and making endless Zoom calls whilst others in the house are trying to download the latest games onto their consoles or attempting to stream Netflix in 4K.
This latest technology should also help consumers get ready for the future with homes becoming increasingly full of connected gadgets and the next-generation of 8K TVs, PlayStation and Xbox devices all expected to put broadband under more strain.
Speaking about the new technology, Graeme Oxby, CEO of Community Fibre said: "We are delighted to show the advantage of full fibre networks in delivering much faster broadband speeds. We have launched 3 Gigabit home broadband today and expect to go well beyond this in the future. We believe that multi-gigabit speed will be an essential need for homes and businesses, proving vital to the UK's global competitiveness. By using 100% full fibre instead of outdated copper or hybrid cables."
It's all very impressive but there is one thing to be aware of. Community Fibre is currently only available in certain parts of London and its 3 Gigafast package is also pretty pricey with it leaving you with a £99 bill each month.
If that cost hasn't put you off then the firm says 3 Gigafast package is available at 12 London boroughs including Barnet, Brent, City of London, Croydon, Lewisham, Newham, Richmond upon Thames, Southwark, Sutton, Tower Hamlets, Wandsworth, and Westminster. Community Fibre will continue to roll out to more boroughs across London in the near future.