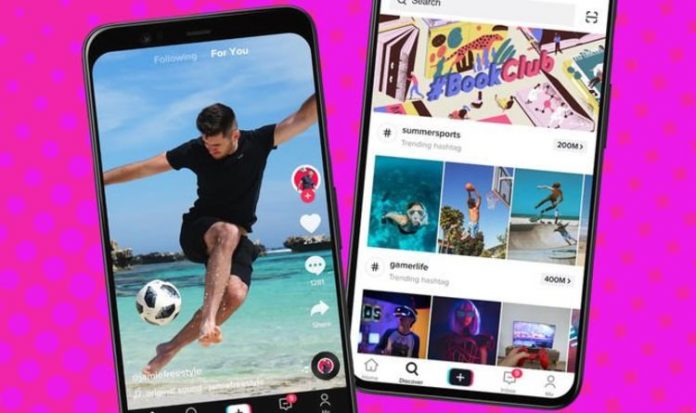 If you've been watching (and desperately trying to learn) dance trends, comedy sketches and viral clips from across the globe on TikTok this year, it's well worth taking the trip down memory lane. According to TikTok, it's new Year On TikTok is designed to help you "revisit some of your defining TikTok memories in true TikTok style".
To give it a go, you'll need to launch TikTok on your iPhone or Android smartphone, and head to the For You page. TikTok has added a special banner at the top of the screen advertising its new Year In Review feature – clicking on that will load your personalised trip down memory lane.
However, if the banner isn't there, it's still possible to find your review. To do that, tap on the Discover tab at the top of the smartphone app, then look for the Year In Review section. It should be at the top of the scrolling banners. Tap on that to load your Year In Review.
The format of the recap feature will be immediately familiar to anyone who has used the video-focused social network this year. The timeline scrolls vertically and is broken down into a number of categories, including viral videos, popular trends, challenges, rising stars, and more.
Announcing the feature in a blog post, TikTok described it as: "From most-played tracks to favourite creative effects, Year on TikTok lets you revisit some of your defining TikTok memories in true TikTok style. Each personalised video highlights TikTok favourites from your 2020, and even shares a handful of top 'vibes' based on the kinds of content you loved most."
Unfortunately, you won't be able to watch a recap if you haven't been on TikTok long enough to establish a history to review.
And unlike Spotify Wrapped, the Chinese social media sensation doesn't offer up any statistics that you're able to share on other social networks to show-off the amount of time you've invested/wasted scrolling through the viral video app this year. From today, if you share a new video to the app, you'll unlock a special "2021" badge that can be added to your profile photo to help celebrate the new year.