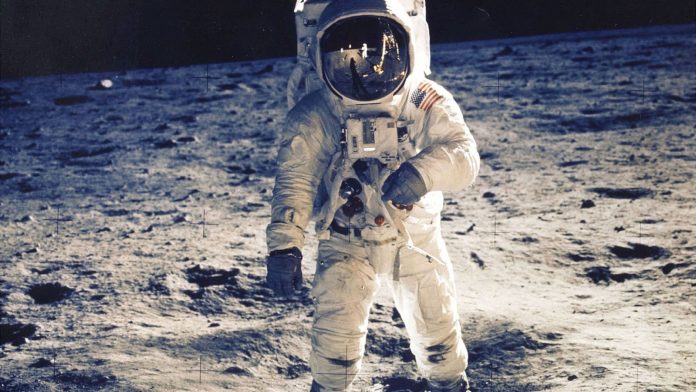 [ad_1]

Donald Trump has ordered the Pentagon to create a US "space force", which he said would become the sixth branch of the American military.
The president said the force would be "separate but equal" to the US Air Force, adding that the move represents a "big statement".
Speaking at a meeting of the National Space Council, Mr Trump framed space as a national security issue, saying he does not want "China and Russia and other countries leading us".
He added: "Our destiny beyond the Earth is not only a matter of national identity, but a matter of national security.
"When it comes to defending America it is not enough to merely have an American presence in space. We must have American dominance in space."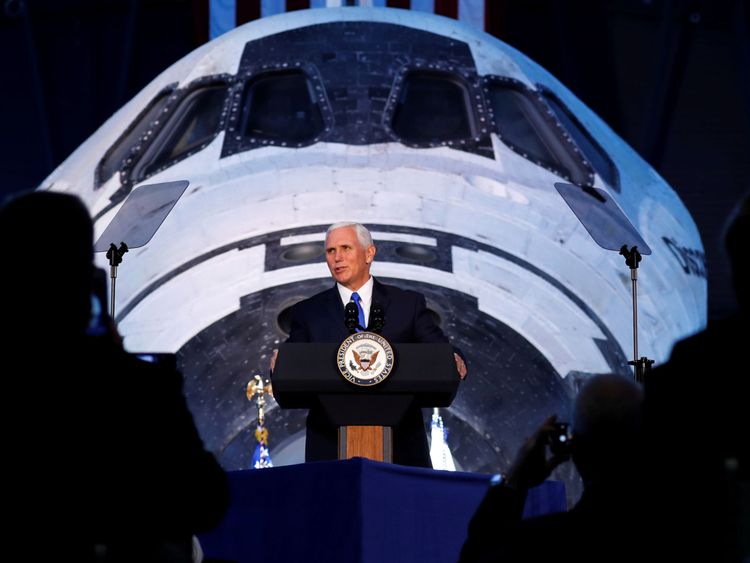 He also vowed to return the US to the Moon and to reach Mars.
Mr Trump was joined by Vice President Mike Pence, who heads the recently revived Space Council, NASA Administrator Jim Bridenstine, former astronaut Buzz Aldrin and members of his space council.
The president spoke earlier this year of his plans for a "space force" and explained his thinking behind it, saying: "I was saying it the other day because we're doing a tremendous amount of work in space.
"I said maybe we need a new force; we'll call it a space force. And I was not really serious, and then I said what a great idea, maybe we'll have to do that."
The US is a member of the Outer Space Treaty, which bans the stationing of weapons of mass destruction in space and decrees that the Moon and other celestial bodies must be used for peaceful purposes.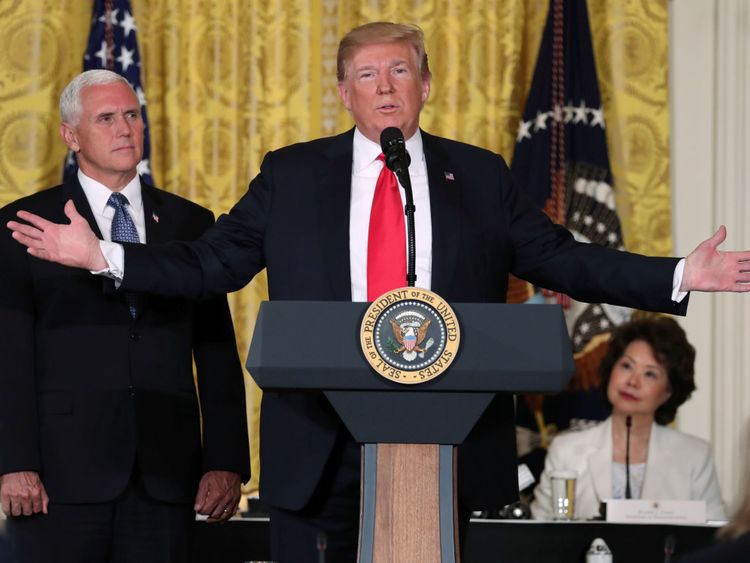 Mr Trump also signed a directive on the management of traffic and debris in space.
The announcements were his administration's latest moves to boost US space exploration.
A NASA official said the US also wants to send robotic explorers to the Moon as soon as next year as it moves towards sending astronauts back there for the first time since 1972.
NASA is planning a series of lunar missions from next year.
[ad_2]