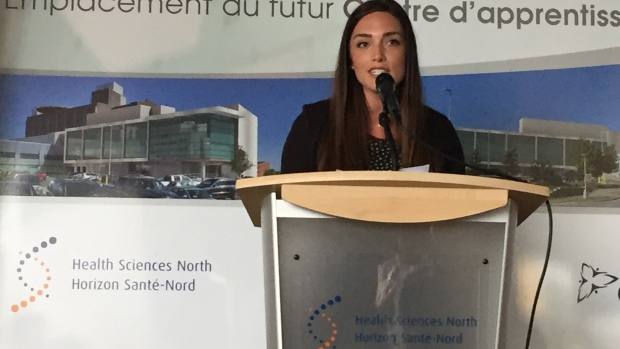 [ad_1]

Construction season continues at Health Sciences North where work has begun on the Sudbury hospital's new 28,000 square-foot Learners' Centre.
Once completed, it will be a hands-on training ground place where future doctors, lab technicians, nurses and paramedics will be able to practice and learn alongside mentors and various health professionals.
Construction is expected to last 18 months. The Learners' Centre should be up and running by January 2020.
The Learners' Centre will also house a brand new simulation laboratory.
The current training lab is located in a separate facility on Regent Street. Its medical director, Rob Anderson, has pushed for an on-site centre at the hospital for nearly a decade. At a press conference, he called Monday's groundbreaking ceremony at HSN "the best day ever."
"Health care has really come to [simulation training] a little late, but now, it's just part of what we do," said Anderson.
Dr. Rob Anderson is the medical director for Health Sciences North's simulation lab. (Benjamin Aubé/CBC)
"Any time there's the potential for something to go wrong, we should practice it a bunch of times to minimize those risks to our patients and staff, and not only to minimize risk, but to advance it to making sure we do the best job we can possibly do."
Anderson explained the lab uses virtual reality simulator — "almost like a really fancy video game" — to allow trainees to perform surgical procedures in a realistic setting.
"Learners who are working in the hospital won't need to take a full day away from clinical activities to participate in education [once the new centre is complete]," said Anderson.
"It's getting that sense of reality, to be able to make complex decisions in a crisis, where there's a million things that are pulling on your attention, and that requires training."
Future users looking forward
The $26 million project was boosted by $5.4 million raised throughout the community by the HSN Foundation.
Sebastien Stefankow, a nursing student at Laurentian University, was on hand at Monday's announcement.
"I'd say it's a game-changer for sure, just building the prototypical, the ideal professional in this field — nurse, doctor, you know — and it's only going to benefit patients and the community itself," said Stefanko.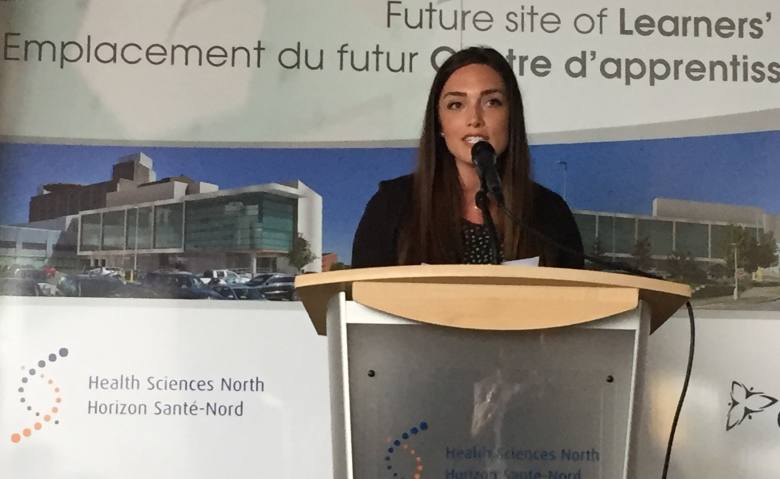 Josée Lalanne recently graduated from the Northern Ontario School of Medicine (NOSM), and is looking forward to making use of Health Sciences North's new Learners' Centre during her upcoming residency. (Benjamin Aubé/CBC)
Josée Lalanne, who graduated from the Northern Ontario School of Medicine (NOSM) last week, is looking forward to using the Learners' Centre during her residency at HSN.
"As residents, you want to learn how to deal with critical, high-stress situations [and make sure] that you're ready after four years to be on your own," said Lalanne.
"It'll just make that transition from NOSM as a medical learner into the hospital easier."
[ad_2]