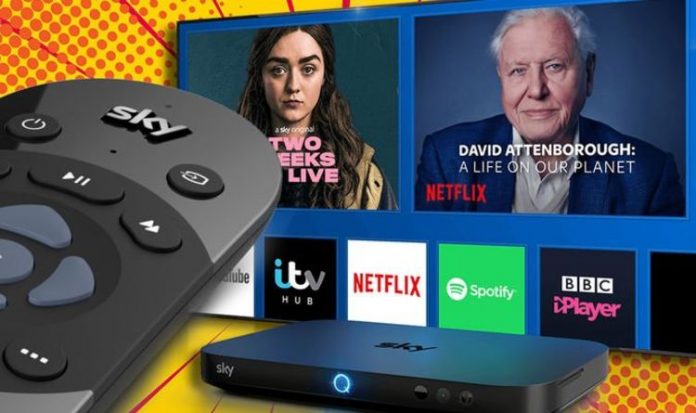 It's pretty rare to get something for nothing, but that's exactly what Sky is offering a number of its satellite telly customers. The firm has announced that all users who are signed up to its VIP programme will now benefit from a bucketload of extras, including free films, access to premium health and wellbeing apps, plus bonus content to keep children entertained.
If you're not currently a Sky VIP member, don't worry. The VIP scheme is completely free to join for all current customers and can be found in the My Sky app, which is available to download on iPhone, Android and iPad. New Sky customers are auto-enrolled, so they don't need to do anything.
Sky VIP members will be able to enjoy a selection of free movies usually only available for those who pay extra each month for Sky Cinema but, throughout February, all Sky TV customers can enjoy special screenings of Sky's original blockbuster movies on Sky One.
These include Final Score (1 February at 9pm), Monster Family (8 February at 6pm) and Four Kids and IT (15 February at 6pm). If you miss any of the action, Sky will repeat its Sky Original films at the weekend. As always, you can record these to your Sky Q set-top box's hard-drive to watch at a later date. Those with a NOW TV membership with also be able to enjoy the movies without paying for the dedicated Sky Cinema Pass, since Sky One is included in the Entertainment Pass.
While schools remain closed, Sky also says it is making the Highbrow app free until March 31 with this service offering carefully curated educational videos, for children aged 1-11. And there's even more aimed at younger viewers as, over the half-term holiday, you can take part in Aardman Morph model making workshops and a Harry Potter-themed quiz inside the My Sky app.
"Whether it's working from home, trying to home-school or looking for ways to stay entertained, we know life is challenging right now," said Lyssa McGowan, Chief Consumer Officer, Sky UK and Europe said. "That's why Sky is giving our customers a little lift with a range of perks designed to help make things a little better, like free movies and access to educational and fitness apps."
READ MORE: BT, Sky, Virgin Media and TalkTalk customers reveal the truth about their dire broadband
Along with these new perks Sky has also reminded customers that Access to the discovery+ streaming service, Discovery's new home of on-demand content, remains available for 12 months at no extra cost for Sky Q customers. There's also a 30 day free trial of fitness app, Fiit, which features workouts you can perform from the comfort of your living room.
All apps can be found in the apps page on Sky Q or by simply saying "show me apps" into your Sky Q voice remote to easily discover more.
It's not just Sky customers getting some free treats. Virgin Media subscribers are also getting some bonuses next month with the firm revealing that it's dishing out some premium channels at no extra cost. From February 1, 2021, all 3.5 million Virgin Media TV customers will be able to tune-in to kids paid-for channels, including popular options like Cartoon Network, Cartoonio, Boomerang, Nickelodeon, NickToons, Nick Jr, and Nick Jr Too.