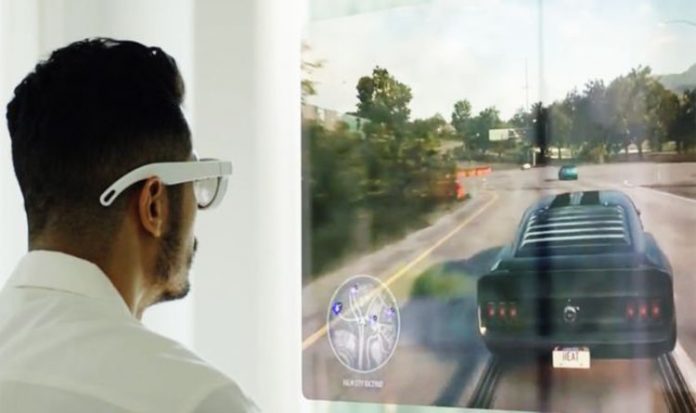 Samsung has also shown another way of getting use out of the specs with the Glasses connecting to a drone with real-time video then beamed straight in front of the wearer's eyes.
It's certainly an interesting idea although there's no official word on when or if these gadgets will actually go on sale.
Of course, Samsung isn't the only technology company thought to be testing out the concept of AR glasses. Apple and Facebook are both heavily rumoured to be working on similar ideas which will bring information and entertainment directly in front of the users' eyes.
Some reports have suggested that Apple's AR technology could be unveiled as early as next year with prototypes already in the late stages of development. Top tech tipster Jon Prosser, has suggested that the new hardware, though to be called "Apple Glass", will cost around $499 (£400) when they go on sale in Apple Stores.