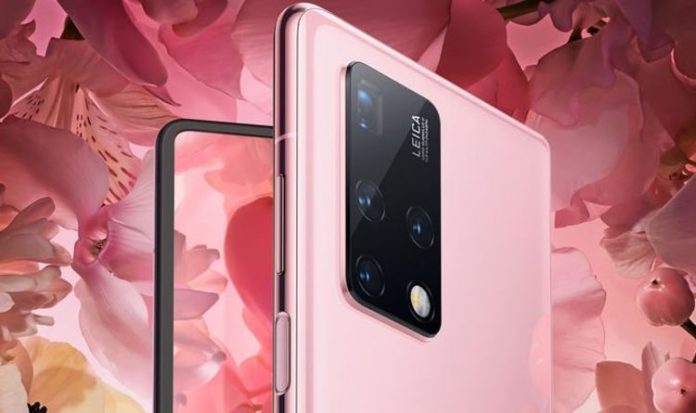 Despite the ongoing Google ban, Huawei continues to launch smartphones with the radical Mate X2 the latest to join its ranks. Like all of the most recent Huawei-branded kit, you won't find any sign of Google's apps or Play Store on this handset, but that might not bother you when you set eyes on the design. The striking Mate X2 features an edge-to-edge OLED screen on the front which then opens like a book to reveal a giant 8-inch tablet-style display.
Huawei is boasting that both screens feature a speedy 90Hz refresh rate for silky smooth scrolling and the phone also introduces a magnetically-controlled nano-optical layer to minimise reflection.
Another addition arriving on the Mate X2 is a sloped rear side that allows the device to be as thin as 4.4mm on one end. Huawei says it created this design so the point of balance is shifted slightly away from the centre of the device, so it is perfectly balanced whether unfolded or closed.
Taking of looks, it's not hard to see where Hauwei got the inspiration for Mate X2 from with it appearing almost identical to the Galaxy Fold from Samsung. However, the Chinese tech firm has addressed one issue found on the Samsung Galaxy Fold.
READ MORE: Huawei boss doesn't think Google ban will be going away anytime soon
Huawei is boasting that Mate X2 comes with an intricate Multi-Dimensional Hinge that allows the device to fold perfectly with a near imperceptible gap, and minimises the crease on the outer screen when the device is unfolded. This technology has taken the firm over five years to perfect so we hope it's as good as the marketing spiel suggests.
Other design features include a high-strength steel and carbon fibre composite chassis which makes the X2 both light and strong plus there's a number of colours including a striking blue and pink to choose from.
On the rear case, you'll find a Leica-powered Quad rear camera which offers this usual portrait and impressive night photography.
The 10x Telephoto Camera features also has a periscope optics design, and supports 10 times optical zoom, 20 times hybrid zoom and 100 times digital zoom for long-range photography.
Plus there's a 16MP Ultra Wide Camera which not only offers an impressive field of view for scenic shots, but also supports macro mode for shooting objects as close as 2.5cm from the lens.
Under the hood, you'll find the latest Kirin 9000 processor, 5G data downloads and there's a 4500mAh battery that supports 55W HUAWEI SuperCharging.
"With some of the best software and hardware innovations at its core, HUAWEI Mate X2 represents a giant leap forward and sets the bar for future foldable devices," said Richard Yu, Executive Director and Chief Executive Officer of Huawei Consumer BG. "While the HUAWEI Mate Xs was largely regarded as the best-in-class foldable device, we continued to push for new ways to further improve the foldable experience. The HUAWEI Mate X2 represents the future of smartphone technology, with pioneering innovations and a truly fantastic user experience across the board."
Available in White, Black, Crystal Blue and Crystal Pink, HUAWEI Mate X2 will arrive in select countries starting 25 February 2021. Availability in UK and Europe to be confirmed.