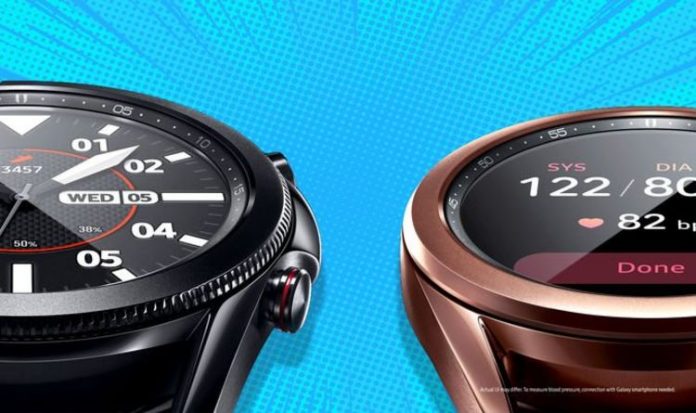 Samsung launched its Galaxy Watch 3 see six months ago. At this point during a product's lifecycle, you'd expect most technology companies to be gearing up to launch the next version of the smartwatch – with a refreshed design and some shiny new features. But that's not what Samsung is doing.
Instead, the company has rolled out another software update to the Galaxy Watch 3 packed with new features. As you'd expect, the software update also does all the usual tinkering – with promised improvements to the reliability and stability of the hardware – but unusually it also brings some new functionality to the wearable.
First up, the update adds support for Samsung's SmartThings platform. For those who don't know, SmartThings is a smart home platform designed to bring together connected gadgets from a variety of different manufacturers, including smart lightbulbs, smoke detectors, speakers, TVs and more. With the arrival of support for the Galaxy Watch 3, you'll now be able to ask your Alexa or Google Assistant devices to locate your smartwatch when you misplace it.
So, if you're getting ready to head out for a jog but can't find your smartwatch – you can ask the nearest smart home device to track it for you. The Galaxy Watch 3 logs it location at regular intervals, so it doesn't need to be currently connected to a 4G LTE network to be found, which is handy.
READ NEXT
OnePlus is building a Galaxy Watch rival – and it could release soon
When you do manage to find your wearable, strap it your wrist and head out, you'll be pleased to know the latest Galaxy Watch 3 update also brings some new fitness features. Samsung has added a new walking challenge that lets you compete against your friends. Not only that, but there's a truckload of new fitness programs to follow for an at-home workout. Samsung says the smartwatch should be able to automatically detect when you've started working out quicker than before.
Following in the footsteps of Apple and Google, Samsung has now added an automatic timer for hand-washing that kicks in when it detects that you're scrubbing soap into your hands. Research has shown that washing your hands with warm water and soap for 20-seconds is enough to comfortably eliminate the coronavirus – before it has a chance to be transferred to your eyes or mouth.
The update, which clocks in at 74MB, is branded R840XXU1BUA8. It's already landing on devices in South Korea and the United States. However, we expect it to take a few more weeks before it arrives with Galaxy Watch 3 owners in the UK and mainland Europe. Samsung usually staggers these roll-outs for improved stability.