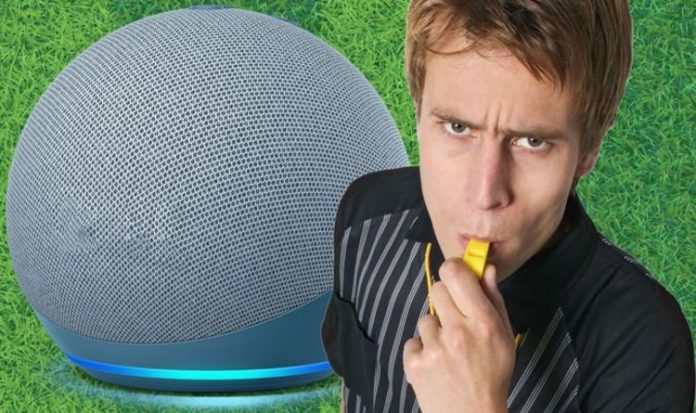 Speaking about the new Alexa referee feature, Eric King, Director of Alexa Europe said: "By teaming up Alexa with experts in the laws of the beautiful game, we're giving fans instant assistance on the official rules as they watch Premier League football on Prime Video – by simply using their voice.
"By increasing Alexa's sporting knowledge, we continue our aim to make customers' lives easier by keeping them up to speed with the latest information using voice-technology."
To coincide with the release of this new Alexa feature, Amazon also conducted a survey asking 2,000 football fans about their knowledge of the ref's rulebook.
And according to the results of the survey, two thirds (66 percent) of respondents admitted to not fully understanding the rules of the game.
While 82 percent said they thought they would enjoy football more if they had a better understanding of the rules, and 85 percent said they felt it would be an advantage to have instant and reliable access to the laws of the game during live broadcasts.
If you're hoping to tune into one of Amazon's upcoming live Premier League games on Prime Video, then here is a rundown of remaining 2020 fixtures and past ones…