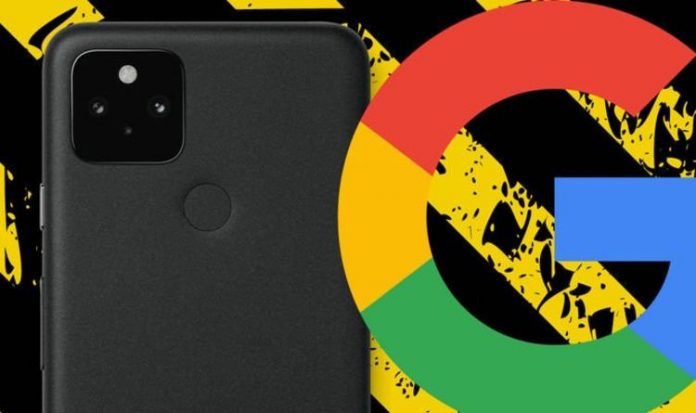 Google Pixel owners need to be aware of a notorious and long-standing bug which is making a comeback on some devices. As reported by Android Police, this infamous Pixel bug wreaks havoc on all sensors on a device, essentially breaking key handset features such as the compass, gyroscope and proximity sensor among others. The bug was first spotted last year following the release of Android 10, and at the time affected pre-Pixel 4 devices: the 2016 Pixel and Pixel XL, Pixel 2 and Pixel 2 XL, Pixel 3 and Pixel 3 XL and the Pixel 3a and Pixel 3a XL.
And now this bug is back with a bang, with some owners of Google's latest phone – the Pixel 5 – being affected by the frustrating issue.
It doesn't look like this bug is affecting the vast majority of Pixel 5 devices, but there are reports on the Google Support Community of it plaguing a number of people.
One affected user, who owns a Pixel 5, wrote: "The sensors have worked in the beginning (I am sure because I can see photos being taken the right way round at first).
"After a couple of days the phone rebooted a few times consequently. When it stopped, all sensors stopped working: I have no more compass on Google Maps. Orientation is not changing in any app, photos are stored wrong way round.
READ MORE: Some Pixel owners will no longer get updates from Google
"Proximity during a phone call does not work at all (phone next to ear does not switch off the screen, have to manually do this).
"Screen Brightness is no longer auto adjusting. I now get system UI stopped working errors quite often.
"I assume something software is now affected by this defect, too.
"I did nothing to this phone. When the reboots happened, it was lying on the coffee table not being touched.
"I can only think of two things: Some big software issue but can't find clues to that anywhere else on the web so I actually assume the sensor bar is not correctly attached or broken in my hardware."
DON'T MISS: These popular Android apps let hackers copy your passwords and more
While another wrote: "Compass, proximity, accelerator, barometer etc all sensors stop working. I checked on a app which shows info for all sensors, there are only WiFi, battery and GPS. Also in google map, there's no compass arrow. Have tried reboot and in safe mode, nothing improved."
The latest batch of sensor issues sound very similar to the previous Pixel problem, which was caused by a corruption of the Pixel's "persist" partition.
Thankfully, Google has said the recently released December 2020 update fixes a number of sensor related Pixel issues.
In the aftermath of this patch being rolled out, some Pixel 5 fans writing on Google Support Community threads said the patch resolved the issues they were encountering.
So, if you're among this group of Pixel 5 owners impacted by this pesky bug be sure to download the latest Google update.
In other Pixel news, the final ever update for the Pixel 2 and Pixel 2 XL has just been released.
The last over-the-air update for the Pixel 2 and Pixel 2 XL – RP1A.201005.004.A1 – is being rolled out by Google this month.
This final patch release comes after the Pixel 2 and Pixel 2 XL reached its end-of-support in October, following three years of updates.
The last Pixel 2 update is a delayed November security patch.