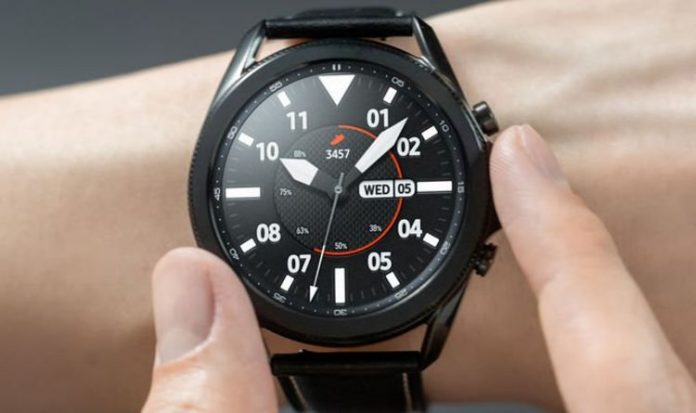 Samsung's Galaxy Watch remains one of the most popular smartwatches on the planet but things could be about to change for fans of these tech timepieces. Rumours are beginning to swirl around the web which suggests that Samsung will release the next iteration of its Galaxy Watch later this year and it could feature one monumental change.
According to the latest whispers, it seems that the Korean technology firm could ditch its Tizen operating system and move back to Google-powered software – something it hasn't done in over six years.
Revealing more via a post on Twitter top tech tipster Ice Universe said, "Samsung's new watch will use Android to replace Tizen. It's currently unclear exactly what operating system could feature in the future with some suggesting that Google's Wear OS could make comeback.
Some might see this as an odd move from Samsung especially as Tizen has improved so much over recent years. However, switching back to Google software could help increase the usability of the Galaxy Watch especially when connecting to Android phones.
READ MORE: Your Galaxy Watch unlocks a critical feature today that Apple Watch can't match
Another advantage of going with Google is that the platform has more compatible apps and a much wider choice of watch faces making it easier to customise the device.
We'll have to wait and see what is announced by Samsung in the coming months but don't expect any news imminently as it's unlikely that a new Galaxy Watch will be unveiled anytime soon with this device unusually getting an update in the summer.
For those that already own the latest greatest Watch from Samsung, there's more good news this week with the firm releasing some big new features on these devices.
The new update brings the ability to measure your blood pressure directly from your wrist – something even the market leader in this category, the Apple Watch, cannot manage right now.
Blood pressure monitoring uses a new Samsung-developed technology called pulse wave analysis.
Samsung will be able to use the built-in sensors designed to track your heart-rate anywhere and at any time. Samsung's algorithm analyses the relationship between the calibration value already inputted into the device and the blood pressure change to determine the blood pressure.
The other new upgrade is being able to take an electrocardiogram, or ECG, straight from your wrist. This is a feature where Samsung is playing catch-up with Apple, which has offered this feature since 2018 with the release of the Series 4 Apple Watch.