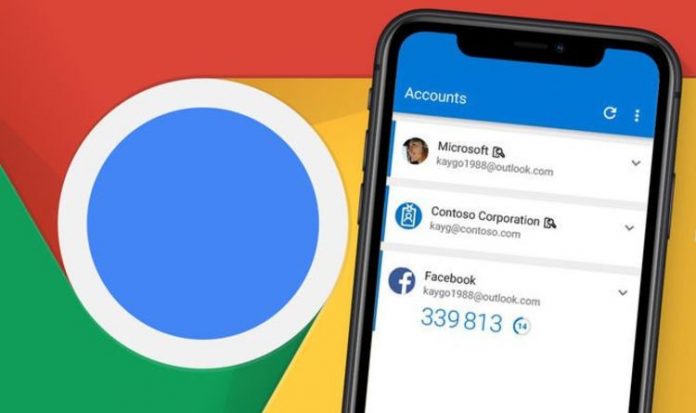 Microsoft's popular password management tool, Authenticator, has gained the ability to import saved password from Google Chrome. Authenticator can be used to secure sync passwords across multiple machines – like a work computer and a personal laptop – as well as a number of devices, including smartphones, tablets, and more.
Storing your login credentials in a password manager like Microsoft Authenticator means you won't have to worry about memorising every single password. Instead, you'll only need to know the password that unlocks the Authenticator vault itself. And if you're accessing Authenticator on most devices, you'll be able to unlock using a fingerprint or face scan – even easier.
The latest beta version of Microsoft Authenticator on Android has now gained the ability to import any saved passwords directly from Google Chrome. So, if you've been thinking about transitioning to the secure password manager for a while, but have been put off by the idea of typing out your email address and password to input every login, this should be a solution.
With a market share of some 65 percent of all desktop web traffic, Google Chrome is comfortably the most popular browser on the planet. Microsoft Edge, which is powered by the same codebase as Chrome but packs some original features and design tweaks, is in second place. With the import feature in Authenticator, Microsoft is helping users cut their ties with Chrome.
Of course, you can continue to use the Google Chrome browser – Microsoft has a handy browser extension that will autofill your secure password into the login pages of most websites, so you don't have to worry about typing out a random jumble of letters and numbers each time you want to check your Facebook. However, by removing a dependence on Google to store your passwords, it does make it easier to move to a rival browser, say Microsoft Edge, at some point in the future. Of course, you could equally move to Apple's Safari too.
In fact, the iPhone manufacturer this month launch its own browser add-on for Chrome, which allows users to access any secure, randomly generated passwords stored in its iCloud Keychain, which is preinstalled on all Mac, iPhone and iPad gadgets. Exactly like Microsoft Authenticator, it secure stores any login credentials and can suggest unique passwords for every website.
With the latest update to Microsoft Authenticator, users can also import passwords from a .CSV file, a format often used by third-party password managers like 1Password, Dashlane and LastPass.
These new features are still in testing, however, we'd hope that Microsoft rolls them out to Authenticator users worldwide in the coming weeks.