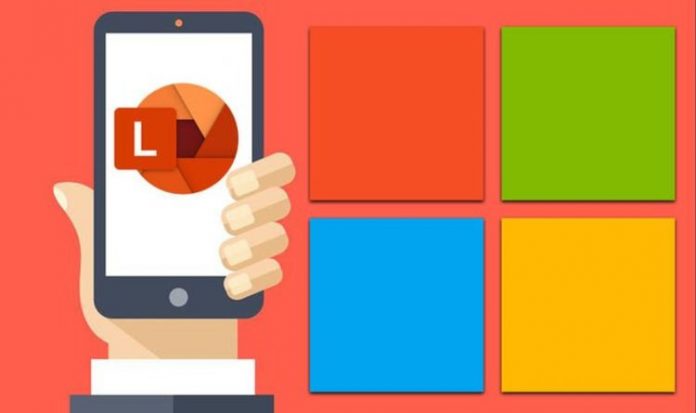 Microsoft has given the app formerly known as Office Lens a new lick of paint. Office Lens is a document scanning app that lets users scan printed documents so it can be edited in Office 365 apps like Word. It's available as a standalone app, but also powers the camera in the wide range of Office 365 mobile apps.
Earlier this year the surprise news broke that Office Lens was being delisted from the Windows Store. But while Windows 10 users aren't able to take download this handy tool anymore it still stuck around for Android and iOS.
And now the Office Lens app has got a fresh lick of paint, being rebranded as Microsoft Lens and getting some new features. Microsoft Lens now boasts a new look, with the app's design in keeping with the Fluent Design Language – a design ethos that is reportedly central to the big Windows 10 redesign coming later this year.
READ MORE: Windows 10 could get its biggest redesign in years sooner than thought
Besides having a new look and name, Microsoft Lens now boasts a tonne of extra camera functions. Image to Table and Image to Contact scanning as well as a QR Code tool are among the new strings in Microsoft Lens's bow.
Microsoft Lens also now boasts an improved scanning experience that allows users to re-order pages or re-edit scanned PDFs. Filters can also be applied to all images in a document and Microsoft Lens can also can up to 100 pages as images or PDFs.
Users can also easily switch between local and cloud locations while saving PDF. Announcing the changes in a blog post, Microsoft said: "We're taking the next step in our evolution by changing our name and logo from Office Lens to Microsoft Lens and adding some dynamic new features.
"Along with the new identity, we are bringing intelligent actions into the camera, including: Image to Text, Image to Table, Image to Contact, Immersive Reader, and QR Code Scan."
The Windows 10 makers added: "Since Microsoft Lens powers the camera in Microsoft 365 mobile apps, including Office, Microsoft Teams, Outlook, and OneDrive, you can rely on Microsoft Lens to capture and intelligently enhance, and work with your documents, photos and videos with the same ease and dependability of Microsoft Lens app."
In other news, Express.co.uk recently reported that Office 365 users can now take advantage of a beefier security set-up.
Application Guard is a crucial new security tool which makes sure all files that are downloaded to your PC are given a thorough safety check.
Files and documents downloaded via Office 365 are checked for viruses, worms and other malware before they can do lasting damage. The handy tool, however, is turned off by default so admins will have to activate it take advantage of its powerful benefits.