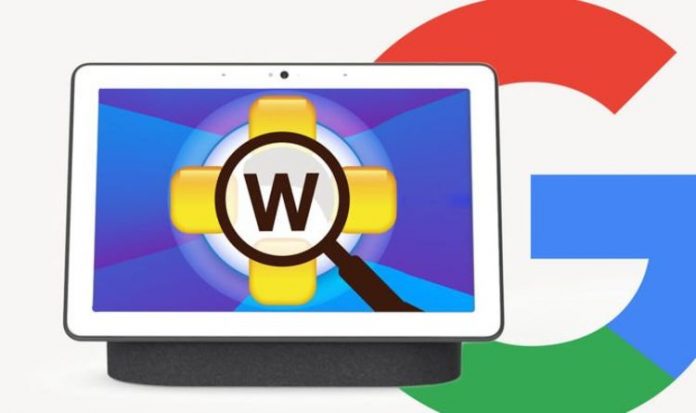 Google has partnered with Zynga – the company behind the likes of Words With Friends, Farmville, CityVille and Mafia Wars – to create a new voice-controlled video game exclusively for Nest Hub smart home devices.
The exclusive title is based on Zynga's biggest hit: Words With Friends. Dubbed Daily Word Wheel, the new game is designed to be played with your voice – so you'll be able to enjoy the addictive new title while cooking, washing up, or tidying around the house. That said, Daily Word Wheel does require a screen, so you won't be able to play on any Google Assistant-enabled smart home devices without a touchscreen, like the Google Nest Audio, or Nest Mini.
Zynga already has a truckload of games available on a variety of devices, including smartphones, Android and iOS tablets, PCs and social media …it's now embracing an entirely new platform that's not necessarily associated with games. Google Assistant-enabled devices, like the Nest Hub Max, are primarily used to set timers, control smart lightbulbs, and listen to the radio or playlists from Apple Music or Spotify.
Whether Google Nest Hub Max owners embrace their new-found ability to play an addictive Words With Friends-style game remains to be seen. As the name suggests, Daily Word Wheel will present players with a new anagram puzzle in the style of Words With Friends every day.
In the game, players are given a five-letter word bank and need to create as many word combinations as possible. To enter words, players can say or spell the words using voice commands on their Google Nest devices. If you don't fancy shouting this out, you can use the touchscreen to make word attempts.
MORE LIKE THIS
Amazon Echo Dot review: great smart speaker, great deal right now
Google Nest Hub owners can also use voice commands to ask for hints, shuffle the letter bank, or receive additional instructions if needed.
Since the game has been created exclusively for the Google Nest Hub, you won't be able to test it out if you own an Amazon Echo. So, Alexa fans will have to settle with one of the voice-activated games found on the Amazon-designed rival smart speaker system.
"As gaming continues to evolve, franchises are becoming more universal and less dependent on any specific platform, opening up new opportunities and technologies that expand the reach of our games," said Bernard Kim, President of Publishing at Zynga, when the new title was announced. "We're thrilled to partner with Google on Daily Word Wheel, which proves that a fun game experience can transcend any single platform."
Daily Word Wheel is rolling out to Google Nest Hub Max and Google Nest Hub right now. The title is free to play. To access the game, just ask your Google Assistant device to "Play Daily Word Wheel," to kickstart a new game. If it doesn't work, it might not have arrived on your hardware yet (Google automatically updates its smart home kit, so there's no way to kickstart the update manually).