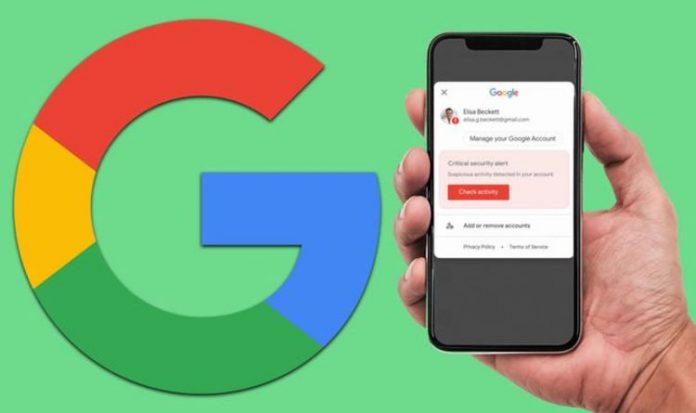 Google is working on a brilliant new feature that should help make their apps safer than ever before, and keep users on top of any emerging security threats. This is thanks to cross app alerts which will let users know when a serious security issue has been detected with their account, no matter what Google app a person is using at the time. The security notification can be pushed to a wide range of Google apps, increasing the chances of an affected party being made aware of a threat as soon as it hits before falling victim to it.
You simply need to update your Google apps on your iPhone, and if the alert system is available then it will work automatically for you.
Google previously showed what the cross app alert system would look like in action.
If a threat is detected a message will appear in a Google app which says: "Critical security alert. Suspicious activity detected in your account."
When a user clicks the 'check activity' button they will be taken to a screen which says: "Suspicious activity in your account.
"Google detected suspicious activity in your account. If you don't recognise this device, someone could be using your account."
Google then presents information on what location the activity came from and what platform was being used to access the account.
If you recognise this flagged device you can get it the all clear, if not you can choose to "secure" your account.
Speaking about the feature in a blog post from October, Rahul Roy-Chowdhury – vice president of product, privacy – said: "When your security is at risk, time is of the essence. We work to make it easy for you to act fast if we ever detect a serious risk to your Google Account. Over the years, we've developed new ways to notify people about these issues and helped significantly improve their security. In 2015 for example, we started using Android alerts to notify people about critical issues with their Google Accounts, like a suspected hack. Following this change, we saw a 20-fold increase in the number of people that engaged with these new notifications within an hour of receiving them, compared to email.
"Soon we'll be introducing a redesigned critical alert and a new way of delivering it. When we detect a serious Google Account security issue, we'll automatically display an alert within the Google app you're using and help you address it—no need to check email or your phone's alerts. The new alerts are resistant to spoofing, so you can always be sure they're coming from us. We'll begin a limited roll out in the coming weeks and plan to expand more broadly early next year."