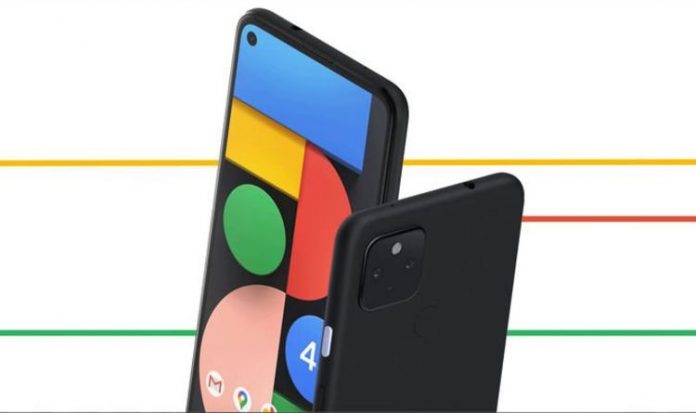 Google has just slashed the price of the 5G version of the Pixel 4a, reducing it by £100 from £499 to £399. That means the Pixel 4a 5G now isn't much more expensive than the 4G model which retails for £349. If you'd like to spread the cost of the Pixel 4a 5G then Google is also offering a zero per cent interest payment plan.
With this, the Google Pixel 4a 5G will cost just £16.62 per month for 24 months.
Besides offering 5G support, the Pixel 4a 5G offers other advantages over the regular Pixel 4a.
The 5G model has a beefier battery, fitted with a minimum 3800 mAh power pack compared to the Pixel 4a's 3140 mAh battery.
While the Pixel 4a 5G also has a better processor than the regular Pixel 4a, powered by a Snapdragon 765 instead of a Snapdragon 730.
The Pixel 4a 5G also comes with a larger screen which makes it more suited for lengthy Netflix binges and video playback in general.
The Pixel 4a 5G has a 6.24inch display compared to the Pixel 4a's 5.8inch screen.
READ MORE: First the Google Home, now Google scraps another popular device
If you like the sound of this deal, and would like to take advantage of this money saving offer, just know it isn't going to last forever.
The Google Pixel 4a 5G price cut is available until February 23 2021.
Both the Pixel 4a and 5G version share the same great camera and will offer at least three years worth of OS and security updates (from when the devices first went on sale).
So you should be able to get plenty of use from your shiny new Pixel 4a 5G before you feel the need to upgrade.
In other Pixel news, it looks like Google could be readying an exclusive feature for its Pixel range of devices.
And this will come in especially handy if you already own a Chrome OS-powered device such as a Chromebook.
Google has been slowly rolling out a set of features recently for Chrome OS called Phone Hub.
This brings together a number of tools which makes Android phones and Chrome OS devices work better together.
These type of features include syncing notifications between devices and being able to quickly re-open Chrome tabs that were viewed on an Android phone.
But it looks like there could be one exclusive Phone Hub feature heading to Pixel devices.
As we reported earlier this week, it looks like Screen Mirroring for Chrome OS could be a Phone Hub feature exclusive to the Pixel range of devices.
It looks like this screen mirroring feature is currently in the early stages of development, so it's unclear when it could rollout.
But if it is a Pixel-exclusive feature then it may arrive as part of Google's quarterly Pixel feature drops.