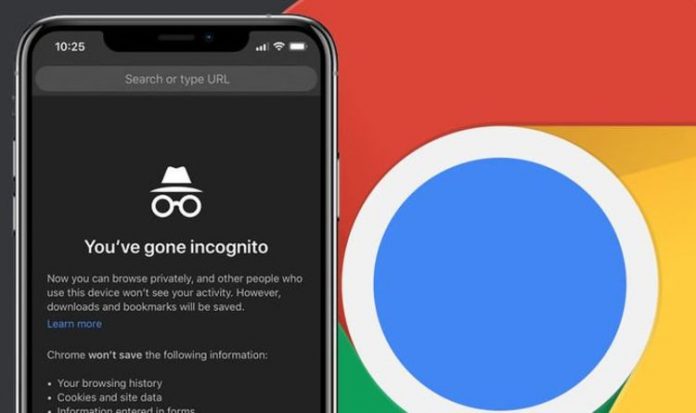 Google is working on a new privacy feature for the iOS version of Chrome which makes incognito tabs even safer than before. This new security strengthening tool means incognito tabs on Chrome would be locked behind Face ID. Face ID is Apple's facial recognition system which is used to unlock iPhone and iPads.
But many other apps also take advantage of Face ID tech to provide an extra layer of security.
Google is currently testing out this new Chrome feature in the latest beta release, according to The Verge.
So this new privacy tool could get a more general release for the iOS version of Chrome in the coming months.
When the feature does get rolled out, it can be switched on by going into the privacy settings of Chrome.
READ MORE: Google confirms huge change coming to Google Drive on Windows and Mac
This incognito Face ID setting appears to be in the very early stages of testing, with it not being rolled out to all beta testers.
If your iPhone doesn't have Face ID (for instance if you have an iPhone 8 or below) then you'll be able to use Touch ID instead to lock your incognito tabs.
So you won't be missing out on this handy new privacy tool, just getting a tweaked version of it.
Outlining the new Chrome feature, the notes for the latest beta release said: "You can add more security to your Incognito tabs with Touch ID or Face ID.
"When you return to the Chrome app, your Incognito tabs will be blurred until you confirm it's you.
"To turn on the feature, go to Settings > Privacy > Lock Incognito tabs when you close Chrome."
In other Google Chrome news, it has been revealed that the next big version of Chrome – Chrome 89 – will block some PCs from using it.
Due to changing requirements for Chrome 89 – which is due out at the beginning of March – a number of ageing PCs won't be able to run the market-leading browser.
However, chances are you don't need to worry about this change as it will only affects PCs that are older than 15 years.
Following the release of Chrome 89 in the stable channel on March 2, machines fitted with any x86 CPUs that does not have a minimum of SSE3 support won't be able to run the browser.
Essentially, this change would affect pre-Intel Core 2 Duo processors such as the Intel Atom and Celeron M processors.
Most processors that have been released since 2005 support SSE3.
So, if you have a PC or laptop that has been released since then you don't need to worry about losing access to Google Chrome just yet.