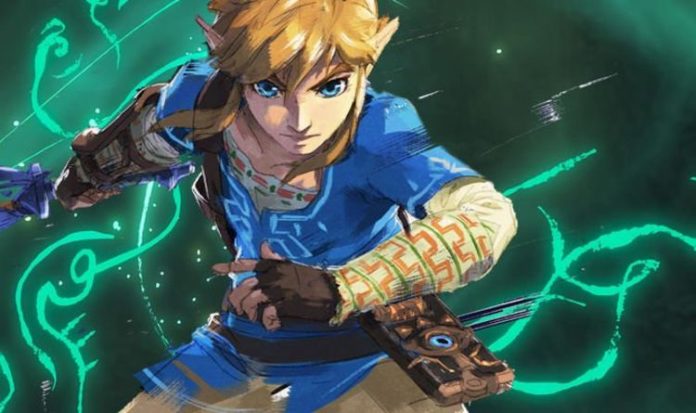 Nintendo Switch launch title The Legend of Zelda Breath of the Wild is arguably yet to be bettered.
The mammoth open-world adventure game is sitting pretty with a Metacritic score of 97%, making it one of the top rated games ever released.
The game is so popular that Nintendo announced a direct sequel in 2019, although little has been heard of the game since.
There are unconfirmed reports that Breath of the Wild 2 will have a 2021 release date, but Nintendo is yet to make that official.
However, judging by the latest Switch sales figures, Nintendo simply can't afford to delay the game's launch.
During a recent Nintendo earnings call, it was revealed that the original Breath of the Wild has racked up a massive 21.45 million lifetime sales.
It's easily the most popular Legend of Zelda game of all time, far outselling the likes of Wind Waker, Twilight Princess, and even Ocarina of Time.
If Nintendo wants to have another successful year in 2021, then Breath of the Wild 2 could be key.
Despite outperforming its fellow Zelda titles, Breath of the Wild isn't actually the most popular Switch game.
Mario Kart 8 Deluxe is top of the charts, selling more than 33 million units on Switch. That's followed by 31 million sales for Animal Crossing: New Horizons, and 22 million sales for Smash Bros Ultimate.
As for Breath of the Wild 2, very little is known about the game, other than the fact that it's coming to Nintendo Switch.
Nintendo also previewed the game with a new story trailer, teasing a dangerous new enemy for Link and Zelda.
Indeed, the game is said to be darker in tone than previous Zelda entries – especially compared to something like Link's Awakening.
That's according to producer Eiji Aonuma, who previously said: "The new Breath of the Wild or the sequel to it, it's not necessarily going to be related to Majora's mask or inspired by it… What we showed you currently is a little darker."
A 2021 release date would make sense for the Breath of the Wild sequel, especially as we celebrate 35 years of the franchise.
The original Legend of Zelda made its debut on the Nintendo Entertainment System back in 1986. This means that 2021 marks 35-years since the series appeared on a Nintendo console.
Based on a recent trademark filed by Nintendo, the company has plans to celebrate the anniversary in style.
The trademark filing covers everything from video games and downloadable content, to clothing, key rings and even bedding.
Nintendo filed a similar trademark covering many of the same items for the Mario series, which celebrated its own anniversary in 2020.