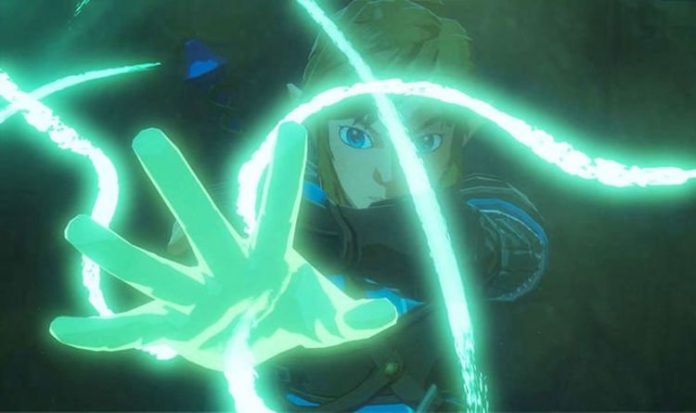 Zelda Breath of the Wild 2 is arguably the most highly anticipated Nintendo Switch game on the horizon, but it's been some time since fans have received an official update. The Breath of the Wild sequel was first announced during E3 2019, with a brief teaser video being showcased. But since then news on the project has dried up – with no further gameplay footage or screenshots of the new Zelda game being revealed.
We have heard tidbits of information, but it's fair to say fans are due a major update from Nintendo on Breath of the Wild 2.
And there's reason to hope that this current run of Ninty keeping their lips sealed could be about to end soon.
Next month the Zelda series celebrates its 35th anniversary, with the original Zelda game first launching on February 21 1986.
The Legend of Zelda debuted on the Famicom in Japan on that date, before arriving on the NES in the US and UK the following year.
And rumours have been swirling around for some time now that Ninty could have some plans up its sleeve to mark the Zelda series' big birthday.
Last year Nintendo went all out to celebrate Mario's 35th anniversary, with tonnes of releases announced during a Mario 35th Anniversary Direct that aired in September.
This Direct aired 10 days before Mario's birthday, and it's hoped a Zelda Anniversary Direct could air too in the run up to the fast approaching landmark date.
What Nintendo could have up its sleeve to celebrate Zelda's big birthday remains to be seen.
But surely an update about Zelda Breath of the Wild 2 would be high on fans' wishlist.
The last time the House of Mario mentioned BoTW 2 was during the reveal of Hyrule Warriors: Age of Calamity last September.
In a video announcing the project Legend of Zelda series producer Eiji Aonuma spoke a bit about Breath of the Wild 2.
Aonuma-san said: "Regarding the sequel, in order to make the vast world you enjoyed exploring in the original game even more impressive, the team is working hard on its development, so you'll have to wait a bit longer before we can provide more updates".
It's been some time since these remarks were made, so hopefully this has given Ninty enough time to get a new BoTW 2 update ready for this February.
In terms of what else could be announced for the Zelda anniversary celebrations, it has long been rumoured that Skyward Sword will be getting an HD upgrade for the Nintendo Switch.
While hopefully the Switch will also get ports of the Wind Waker and Twilight Princess HD Zelda upgrades that previously released for the Wii U.
February is a big month for Ninty. Besides the Zelda anniversary the Pokemon series also celebrates its 25th birthday.
So we could be about to see a truckload of Nintendo Switch information drop in the coming weeks.