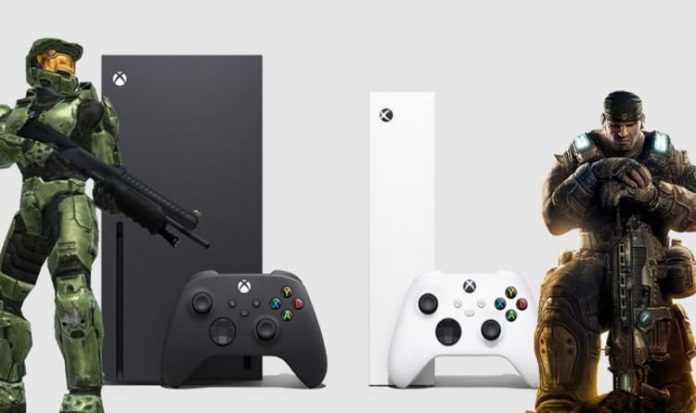 Xbox Series X and Series S stock issues may persist into the new year, Microsoft has confirmed.
Microsoft's hugely popular next-gen Xbox consoles launched worldwide on November 10.
Sadly, however, fans have found it difficult to get hold of the new consoles, with stock selling out extremely quickly.
And it looks like the trend will continue into 2021, as Microsoft struggles to keep up with demand.
That's according to Microsoft executive Tim Stuart, who suggests the shortages will continue in the short term (via Seeking Alpha).
"I think we'll continue to see supply shortages as we head into the post-holiday quarter, so Microsoft's Q3, calendar Q1," Stuart said.
"And then when we get to Q4, all of our supply chain continuing to go full speed heading into kind of the pre-summer months.
"And that's where I start to – I expect to see a little bit of the demand – the supply profile, meeting the demand profile. You'll be outside of a holiday window. We'll have supply cranking over the next, what, 4, 5, 6 months.
"And that's when I expect to see really that demand profile start to be met, which will be really, really great."
Head of Xbox Phil Spencer apologised for the lack of consoles, admitting that demand is currently too high.
"The number one request I get over and over is, 'it's so hard to get the consoles right now', and you know I really apologise for that," he said.
"I mean, we've been building them for almost two months now and trying to get as many into the stores as we can, but the demand is just so high."
On a more positive note, Spencer congratulated the manufacturers, Sony, and game development studios for managing to launch new consoles and games in 2020.
At the time of writing, only eBay has Xbox Series X consoles in stock, although prices are much higher than at retail.
CEX is also likely to have stock in the run up to Christmas, although the console is currently priced at £680.
If you don't want to pay over the odds for the Xbox Series X, then it's worth bookmarking the Stock Informer website and signing up for alerts.
Customers can also sign up for alerts from various online stores, so it's worth checking around.
You could also potentially win an Xbox Series X console by entering a Borderlands 3 competition.
To win the Xbox Series X console, fans are encouraged to submit a poster or artwork inspired by Borderlands 3 Ultimate Edition.
The competition is open until December 7, while 2K aims to send the prizes out on the week beginning December 14.
According to the judging criteria, posters will be scored based on the interpretation of the theme; creativity and originality in the design; quality of artistic composition; and overall impression of the art.