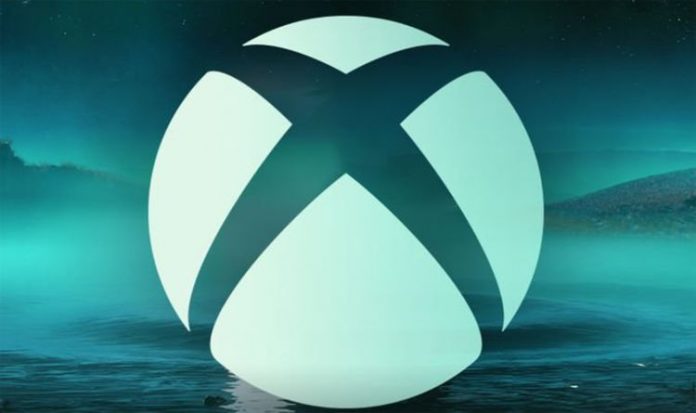 The next-gen is about to become the current-gen, as Microsoft launches its Xbox Series X and Series S games consoles.
The Xbox Series X and Xbox Series S have a November 10 worldwide release date.
With countless shops closed due to COVID-19 lockdown restrictions, there are no midnight launches as such, meaning customers will receive their consoles by delivery.
To celebrate the imminent launch, Microsoft and the team at Xbox On is holding a marathon live streaming session.
"At 6 pm GMT on November 9, Xbox UK and Xbox On will host a six-hour livestream, counting down to launch at midnight," reads a Microsoft post.
"Viewers are invited to preview games that are playable at launch, complete live interactive challenges, all while experiencing a spectacular installation that will be featured throughout the show.
"The rooftop display, set against the backdrop of London's iconic skyline, will feature a countdown that will begin two minutes before midnight and includes a holographic installation to showcase the innovative features of the Xbox Series X."
You can watch the Xbox On live stream below, and check out the Xbox YouTube channel for more streaming content.
If you were unable to pre-order either the Xbox Series X or Xbox Series S because of stock shortages, Microsoft has confirmed plans to make more units available on launch day.
UK retailer GAME, for example, will sell a limited number of Xbox Series X/S consoles on launch day. These consoles will be available online only
With a UK lockdown in full effect, the devices will only be available to purchase online, so don't visit your local GAME store in person.
In terms of delivery timings, GAME has promised to fulfil orders by December 18 – just in time for Christmas.
"More stock of the Xbox Series X|S will be made available online only – on launch day, Tuesday 10th November," reads a GAME email
"Stock will be delivered to you by 18th December! Please note, no stock will be available in stores."
As a reminder, the Xbox Series X console is available for £449, while the Xbox Series S costs £249.
Over in the US, retailer Walmart has announced plans to re-stock the Xbox Series X and S at 12pm ET on November 10.
"The start of a new generation is almost here! The Xbox Series X | S will be available only ONLINE on November 10 at 12 PM ET."
In terms of launch games, Microsoft is doing things a little differently this time around. That's a nice way of saying there aren't any.
Xbox Series X and S will instead launch with a collection of games that have been enhanced for the new consoles. This means prettier graphics, smoother gameplay and faster load times. 
Games optimised for Xbox Series X and Series S include Gears 5, Forza Horizon 4, Yakuza: Like a Dragon, Assassin's Creed Valhalla and Dirt 5.
There are also thousands of backwards compatible Xbox One, Xbox 360 and original Xbox games available to play at launch.
Even without any updates, these games will benefit from the console's faster loading times. In some cases, frame-rates will also be improved.
The full list of Day One Xbox Series X|S optimised titles can be seen below…
• Assassin's Creed Valhalla (Smart Delivery)
• Borderlands 3 (Smart Delivery)
• Bright Memory 1.0
• Cuisine Royale (Smart Delivery)
• Dead by Daylight (Xbox Game Pass + Smart Delivery)
• Devil May Cry 5: Special Edition
• DIRT 5 (Smart Delivery)
• Enlisted
• Evergate
• The Falconeer (Smart Delivery)
• Fortnite
• Forza Horizon 4 (Xbox Game Pass + Smart Delivery)
• Gears 5 (Xbox Game Pass + Smart Delivery)
• Gears Tactics (Xbox Game Pass + Smart Delivery)
• Grounded (Xbox Game Pass + Smart Delivery)
• King Oddball (Smart Delivery)
• Maneater (Smart Delivery)
• Manifold Garden (Smart Delivery)
• NBA 2K21
• Observer: System Redux
• Ori and the Will of the Wisps (Xbox Game Pass + Smart Delivery)
• Planet Coaster (Smart Delivery)
• Sea of Thieves (Xbox Game Pass + Smart Delivery)
• Tetris Effect: Connected (Xbox Game Pass + Smart Delivery)
• The Touryst (Xbox Game Pass + Smart Delivery)
• War Thunder (Smart Delivery)
• Warhammer: Chaosbane Slayer Edition
• Watch Dogs: Legion (Smart Delivery)
• WRC 9 FIA World Rally Championship (Smart Delivery)
• Yakuza: Like a Dragon (Smart Delivery)
• Yes, Your Grace (Smart Delivery)