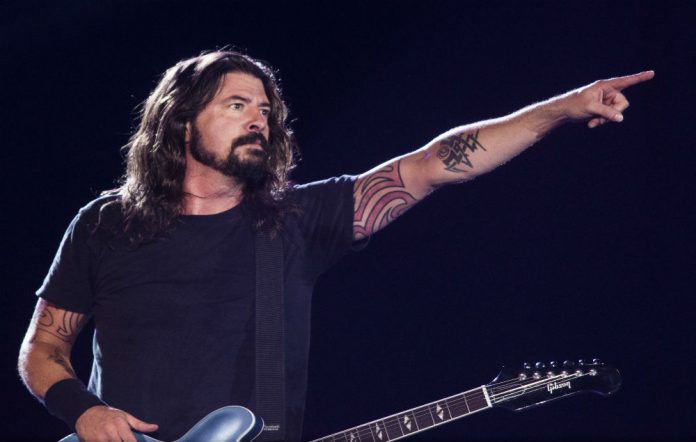 [ad_1]

Foo's frontman hints that the singer may appear on their next album
Dave Grohl has hinted that Adele may appear on The Foo Fighters' next album.
Speaking to The Sun, Grohl suggested that the 'Skyfall' singer could be lined up for the next album.
There was talk of Adele joining the Foo's on their last album, 'Concrete and Gold' but Grohl dismissed these as rumours.
"Unfortunately it wasn't true," Grohl told The Sun, "but maybe next time," he added.
The rocker also said that his 12-year-old daughter Violet learned to sing after listening avidly to Adele's music.
"Violet would listen to Adele's records and just imitate and that's how she learned to sing."
Grohl has previously backed his daughter on stage whilst she covered Adele's 'When We Were Young.'
He added: "At home there are instruments everywhere and her voice – she was born with it. Everybody loves Adele."
Earlier this week, the Foo Fighters spoke of their desire to celebrate "strong female artists" with their choice of support acts.
The band are currently on tour in the UK with the remaining dates in London below.
JUNE:
22 – London Stadium
23 – London Stadium
[ad_2]