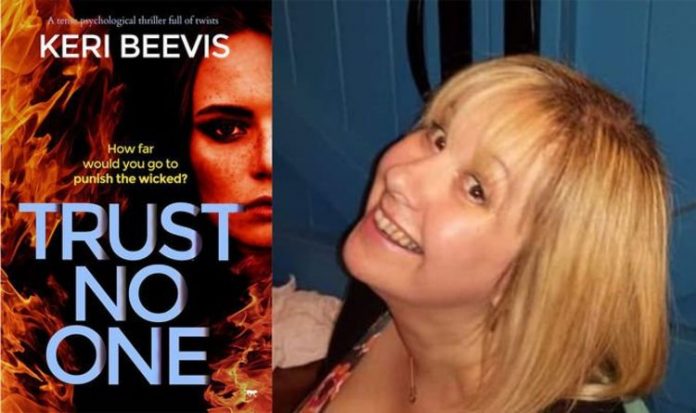 Estate agent Olivia Blake receives a threatening note and writes it off as a prank, but when she stumbles across a man burning to death in one of the properties she is selling, she realises that the threat is very serious indeed, and as more and more of the people she knows are targeted, she begins fearing for her life.
Past mistakes catch up with the characters of this novel, with an atmosphere of tension and retribution making them fear for their lives, leaving them questioning each other and reflecting on their history.
Demonstrating her well-honed prowess at writing tense and gripping thrillers, Beevis skilfully creates a cast of characters that keeps the reader guessing.
No one's motives and intentions are entirely clear in this twisty thriller, and like the title of the book and its protagonist, as a reader you feel that you trust no one.
Compulsively readable, Beevis's accessible prose draws you in from the first page and doesn't let you go until the final moments of this gripping story.
Beevis has a light touch, creating relatable characters whose lives are easy to connect to, but this tone can quickly turn on its head, with everyday situations twisting into moments of shocking brutality that leave the reader winded.
Trust No One is must-read that will keep you turning the pages late into the night.