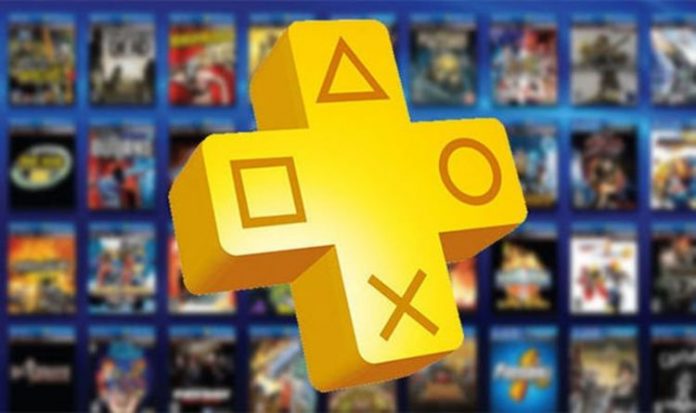 If you've just gotten your hands on a PS5 and have also signed up to Sony's PlayStation Plus program, you've already got a library of titles waiting for you.
While nowhere near as expansive as Microsoft's Xbox Game Pass, the PS Plus Collection is a great incentive for PS5 owners to sign up.
Not only do you receive the normal free games each month from Sony, but you can also play some of the best titles from the PS4.
And with the PlayStation 5 offering so much more firepower, it's also the best way to experience these games.
It should be noted that not all the games chosen on the list have seen specific PS5 upgrades or enhancements.
However, they do provide things like improved load times and better frame rates and technical performances.
The PS Plus Collection provides a number of great single-player experiences that will help keep gamers entertained this month.
The only thing lacking from the list is an up to date shooter, with both Battlefield 1 and Black Ops 3 Zombies your best alternatives.
The good news is that if you do have a PS Plus subscription, you can also check out December's free games from Sony, which includes Rocket Arena and Worms Rumbles. Here are some of the top games worth checking out this month on your PS5:
DAYS GONE
Days Gone might not be the best-reviewed game on the PS Plus Collection but it does come with some top technical improvements.
It's been confirmed that Days Gone supports up to 60FPS with Dynamic 4K on PS5, along with save transfers between PS4 and PS5.
Days Gone is an open-world action game set in the high-desert of the Pacific Northwest. Traversing harsh landscapes on their bike, players must fight for resources as they attempt to survive broken roads, unpredictable weather, attacks from other human factions, infected wildlife and roaming Freakers — a brutal, dynamic world that is dangerous both day and night.
GOD OF WAR
"From Santa Monica Studio and creative director Cory Barlog comes a new beginning for one of gaming's most recognizable icons. Living as a man outside the shadow of the gods, Kratos must adapt to unfamiliar lands, unexpected threats, and a second chance at being a father. Together with his son Atreus, the pair will venture into the brutal Norse wilds and fight to fulfill a deeply personal quest."
DETROIT: BECOME HUMAN
"Detroit: Become Human is the latest title in development by Quantic Dream that expands on the studio's legacy of gripping, narrative driven experiences (Fahrenheit/Heavy Rain™/ BEYOND: Two Souls). Discover what it really means to be human in a powerful, emotional journey made of choice and consequences.
"Set in Detroit City during the year 2036, the city has been revitalized by the invention and introduction of Androids into everyday life. But when Androids start behaving as if they are alive, events begin to spin out of control. Step into the roles of the story's pivotal three playable characters, each with unique perspectives as they face their new way of life."
THE LAST OF US: REMASTERED
While it might be the third console to feature a playable version of the game, The Last of Us: Remastered remains one of the best PlayStation exclusives around.
For anyone who is new to the Sony brand, The Last of Us is worth checking out, even with the dated graphics.
"20 years after a pandemic has radically changed known civilization, infected humans run wild and survivors are killing each other for food, weapons; whatever they can get their hands on.
"Joel, a violent survivor, is hired to smuggle a 14 year-old girl, Ellie, out of an oppressive military quarantine zone, but what starts as a small job soon transforms into a brutal journey across the U.S."
RESIDENT EVIL 7
"Set in modern-day rural America and taking place after the dramatic events of Resident Evil 6, players experience the terror directly from the first person perspective.
"Resident Evil 7 embodies the series' signature gameplay elements of exploration and tense atmosphere that first coined "survival horror" some twenty years ago; meanwhile, a complete refresh of gameplay systems simultaneously propels the survival horror experience to the next level.