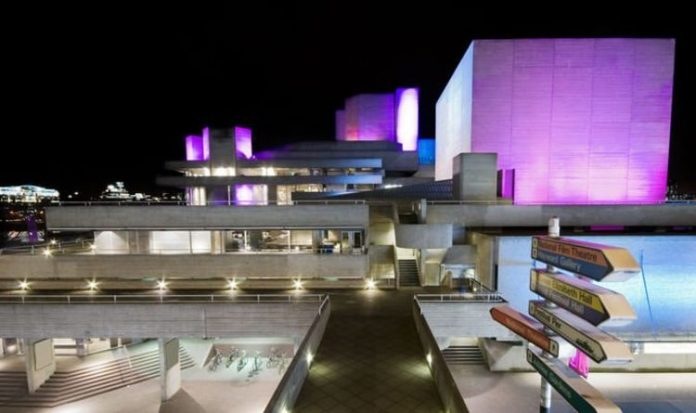 CIRQUE DU SOLEIL: BEST OF TRAMPOLINE
This is one of the bounciest compilations from the Montreal circus with trampoline acts filleted from several of their shows including Kurios, OVO and Alegria.
Forty-five non-stop minutes of astonishing acrobatics, elaborate costumes and eye-popping visuals will leave you gasping in amazement.
The only downside is trying to stop your kids emulating the acts on the sofa. Uplifting, literally. Free to view.
BANDSTAND
This Broadway musical is set in 1945 as US soldiers return home from the war and try to rebuild their lives.
When singer-songwriter Private Donny Novitski hears about a national competition to find the next great musical superstars, he joins a band of veterans to enter the contest.
With music, lyrics and story written by Richard Oberacker and Robert Taylor, it was directed and choreographed by three-time Tony Award winner Andy Blankenbuehler and won the 2017 Tony Award for Best Choreography.
Available online until November 11 and tickets are £8.
WHAT A CARVE UP!
Henry Filloux-Bennett's new online play is inspired by Jonathan Coe's satirical 1994 novel.
The investigation of six members of the corrupt Winshaw family is a wicked combination of Carry On movies and Agatha Christie whodunnits, throwing in topical political commentary for good measure.
Available until November 29 and tickets are £12. Suitable for 16+.
OKLAHOMA!
Directed in 1999 by Trevor Nunn, this National Theatre production of Rodgers and Hammerstein's immortal musical is considered one of the definitive modern versions.
Starring Hugh Jackman as Curly, Josefina Gabrielle as Laurey and Maureen Lipman as Aunt Eller, 
it is musically superb and enhanced by choreographer Susan Stroman's rip-roaring dance scenes.
This is a recording of the theatre performance so you can join in the applause at the end from the comfort of your living room.
ALICE'S SHADOW
Halloween may be over but a good ghost story delivers a frisson any time of the year. Thornhill Theatre Space's Whispers In The Dark series presents this short but chilling tale by Chloe Gorman about a woman who suffers from night terrors. She wakes in the night to find her window is open when she is sure she closed it before going to bed. Oo-er, missus.
THE LITTLE FISH
Little Angel Theatre continues to delight children with its enchanting puppet shows and semi-animated storytelling. In The Little Fish, a curious little fish wants to explore the big, wide world outside of his fish bowl in a house in Cross Street. One brave leap from the window takes the little fish down into the gutter, along the Thames and beyond.
As the little fish will learn, it often takes a big adventure to make us appreciate the familiarity of home.
Created by Lyndie Wright, Sarah Wright and Mike Shepherd in association with Little Angel Theatre, it is 
free to view until December 31.