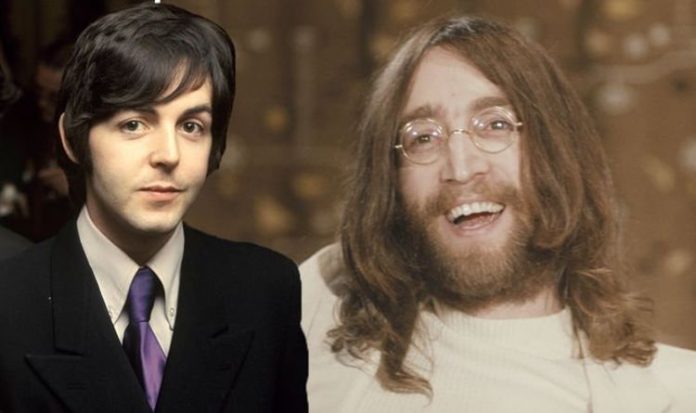 The Beatles enjoyed lucrative fame and fortune over the course of their tenure. The band achieved 16 number one singles over their ten years in the charts, kickstarting the legacy of each of their members for decades to come. Perhaps one of the most popular of the Fab Four was John Lennon. Lennon was tragically murdered on December 8, 1980 by Mark David Chapman.
Since then, his life has been celebrated in various forms, including film.
One of the films telling the story of his early life was 2009's Nowhere Boy.
Nowhere Boy starred Aaron Taylor-Johnson playing Lennon, and explored how the musical legend kick-started his journey into showbiz.
The film saw a young Lennon picking up a guitar for the first time, assembling a team of young musicians, and creating the most legendary band of all time.
READ MORE: The Beatles: Were John Lennon and Paul McCartney REALLY friends?
It isn't just any album, however, he is releasing McCartney III, the highly-anticipated follow-up to his solo albums of the same name.
McCartney first release his self-titled album in 1970, after writing and recording the music all himself.
A decade later he released McCartney II, adding more to his incredible repertoire.
In a recent interview with the BBC, McCartney spoke out about bringing the third album in his solo work to life.
McCartney confessed: "I was just messing around, never suspecting for one second that this was going to be an album."
On some lyrics discussing the ongoing pandemic, McCartney said: "That was me reminding myself, and anyone listening, that you've got to grab the good stuff and get on through the pandemic."
He also added: "I wasn't aiming at a proper record release, I was just having a go.
"So I think it has ended up being exactly what it is – which is me not really trying very hard, except to have fun."