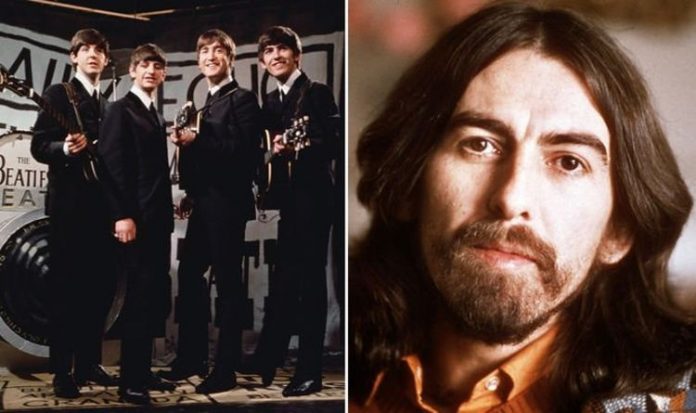 George Harrison sadly died almost 20 years ago and would have turned 78-years-old this week if still alive. Nevertheless, his incredible legacy with The Beatles lives on to this day. And now Sir Paul McCartney and the John Lennon estate have celebrated what would have been George Harrison's 78th birthday on February 25, 2021.
Sir Paul shared a picture of himself with George in what looks like the late 1960s.
The 78-year-old wrote on his Instagram: "Have a great day on what would have been my mate George's birthday – Paul."
While the John Lennon estate shared a picture of John and George during the same period and some earlier ones too.
They wished the Quiet Beatle a happy birthday, before recommending the John and George playlist.
READ MORE: Paul McCartney on 'BRAVE' George Harrison funding Life of Brian
Sir Paul recently took part in a Reddit Ask Me Anything session when a fan asked what his favourite George Harrison song was.
The music legend replied: "Here Comes The Sun. It is a brilliant song and the kind of song that's really good in times like these."
Harrison's song features on The Beatles' 1969 album Abbey Road and is the most streamed Fab Four track on Spotify globally, with over 350 million streams as of just over a year ago.
Speaking on All Things Considered in December, Sir Paul shared how he still talks to Harrison through an evergreen coniferous tree planted near his East Sussex home.
Sir Paul continued: "There he is, growing strongly… that takes me back to the time when I hitchhiked with him! [George and John Lennon still have] an ever-present presence."
"That's the tree George gave me. George has entered that tree for me. I hope he's happy with that."
Aside from his music, Harrison famously funded the controversial (at the time) Monty Python movie Life of Brian with his HandMade Films production company.
Speaking on The Adam Buxton podcast last year, Sir Paul said: "I love [comedy] like George did. He just happened to hook up with the Pythons and so that was really great because he was able to make films with them."
Sir Paul added: "In fact, I think it was Life of Brian: nobody wanted to make it because [of the] religious problems. But, y'know, he was brave enough to do that."
Surviving Monty Python star John Cleese paid tribute to Harrison for producing the 1979 comedy.
The 81-year-old tweeted this week: "A lovely, lovely man, and a great musician.
"Pythons are forever indebted to him, for, without his support and money, 'The Life of Brian' would never have been made.'"