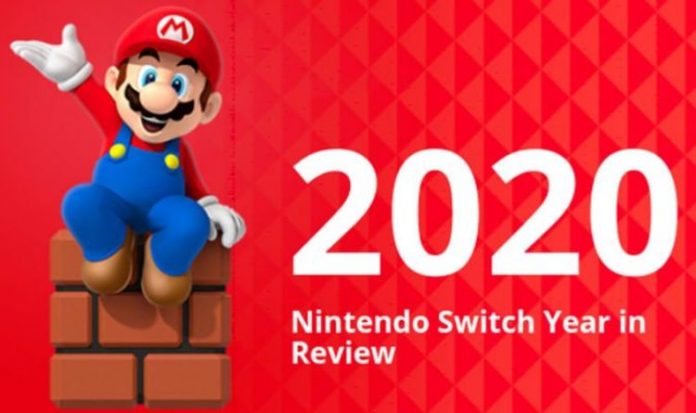 Switch Year in Review has gone live today, giving gamers a rundown of their most played games of the year as 2020 draws to a close. This is the first time that Nintendo has offered such a service, which takes a leaf out of the Spotify Wrapped playbook. When you log in to the Switch Year in Review website you'll get details on your most played games of the year, hours spent playing on your Switch in 2020 and the total number of games you've played during the past 12 months.
You will also see other stats, such as the number of days you've been active, the day of the year where you spent the most amount of time playing and suggestions for games you might enjoy playing.
However, when you head to the official Switch Year in Review website there's a message which says it is only available for Nintendo Accounts registered in the US and Canada.
The site says: "YOUR NINTENDO SWITCH YEAR IN REVIEW 2020. Let's take a look back at your year in gaming!
"Please sign in to see your own personalized stats.
"Open to non-supervised Nintendo Accounts registered in the U.S. and Canada only."
If you attempt to log in with an account that is registered outside of the US and Canada then you will get an error message.
So, is there anyway you can get a Switch Year in Review if you're based in the UK?
Thankfully, there is. Just recently Nintendo has begun sending out e-mails to addresses registered with UK and European accounts showing Switch Year in Review stats.
If you're based in these regions make sure you check out your inbox to see if you have received an e-mail from Nintendo give you stats for your year in gaming.
Sony also offers an end of year round-up for PlayStation gamers, while Microsoft previously did too for Xbox fans.
For PS4 fans there's PlayStation Wrap-up, which provides similar stats as the Switch Year in Review such as number of games played, most played games and hours spent gaming.
The most recent PlayStation Wrap-Up launched during mid-January, so we may see the next edition arrive then too.
While for Xbox gamers there's Xbox Year in Review, which curiously didn't launch in 2019 but did run in previous years.
We'll have to wait and see whether Xbox Year in Review will make a return in 2020, or if it has been scrapped for good.