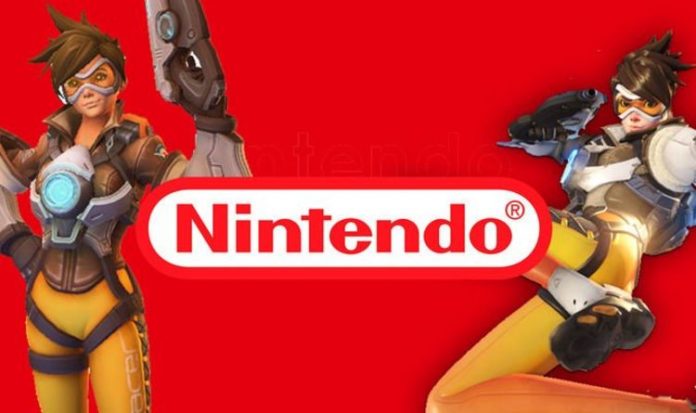 Nintendo Switch owners are counting down the minutes to the next major Nintendo Direct conference of 2021.
Nintendo has announced plans to hold a Direct conference at 10pm GMT on the evening of February 17.
Running for around 50 minutes, the February 2021 Nintendo Direct will give fans a look at upcoming Switch games.
Just as exciting is the news that today's Nintendo Direct will feature some sort of Super Smash Bros Ultimate announcement. Nintendo is almost certain to unveil the next DLC character launching as part of Fighters Pass 2.
And according to a rather convincing thread on Reddit (via Dexerto), fans already have a pretty good idea about who to expect.
One fan makes a very good case for Tracer from Overwatch joining the Super Smash Bros Ultimate roster.
As the post points out, Nintendo previously announced that Steve from Minecraft would launch as Smash DLC during the same week as Minecon.
The company would announce the Minecraft character during a Direct conference, before showcase Steve in full during Minecon.
Some fans believe something similar will happen this week with BlizzCon.
The BlizzCon event runs later this week, beginning with the opening ceremony on February 19.
If Nintendo goes down the Minecraft route, then Tracer could be announced during today's Direct, before being spotlighted at BlizzCon.
Overwatch director Jeff Kaplan has been pretty vocal about wanting Tracer (or any Overwatch character) in Smash Bros, so it's certainly not beyond the realms of possibility.
As a reminder, Nintendo has already released Min Min from Arms, Steve from Minecraft and Sephiroth from Final Fantasy VII as part of the second Fighters Pass.
Previous rumours have suggested that Geno from Super Mario RPG could make an appearance.
Dante from Devil May Cry, Sora from Kingdom Hearts, Doomguy from Doom and Crash Bandicoot have also been mentioned.
Other rumours hint at a character from Fortnite, Ninja Gaiden's Ryu Hayabusa and Waluigi from the Mario franchise.
I'm firmly in the Tracer from Overwatch camp, although I'd be reasonably happy with any of the aforementioned characters.