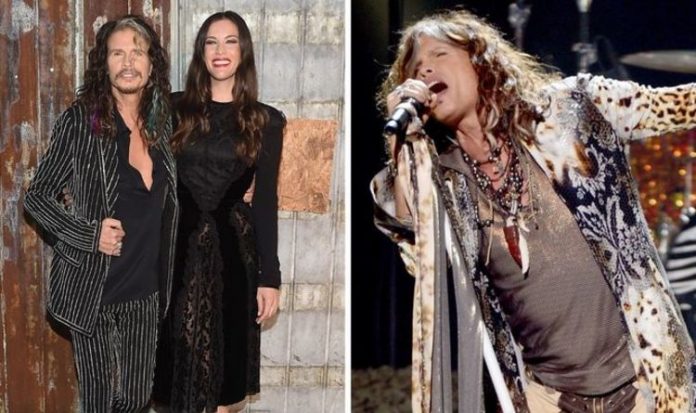 Steven Tyler is the frontman of Aerosmith and has been so for many years. In her personal life, while dealing with various struggles, he also had four children who have supported him for years. One of his children Liv Tyler is an actress but does he have any other daughters?
Musician Steven has a total of three daughters and one son.
His most famous daughter is Liv Tyler, the actress from sci-fi movie Armageddon.
Steven had Liv with model Bebe Buell and Liv was born on July 1, 1977.
Though Bebe gave birth after a relationship with Steven, she did not tell Liv about her parentage, and instead, she grew up believing rockstar Todd Rundgren was her biological father.
READ MORE:  Steven Tyler daughter: Is Liv Tyler the Aerosmith star's daughter?
"I sort of stopped calling him dad but, you know, when he… He's the most, I mean, I'm so grateful to him, I have so much love for him.
"You know, when he holds me it feels like Daddy. And he's very protective and strong."
Steven may be Liv's biological father, but he was not a part of her life for a very long time, with Todd playing the paternal role for most of her childhood.
Liv was told the truth about her parentage when she was 11 years old, according to the interview, after meeting Steven for the first time aged just eight-years-old.
DON'T MISS
In the interview Liv suggested she was not particularly close to her father, whom she called "very busy," however this was almost 10 years ago.
She said of her father: "You know that relationship is still sort of hard. He's very busy, my dad.
"He's not around very much; it's sort of hard being the daughter of a rockstar. There's definitely, at times… it can be painful… especially for me, I can't speak for all of his…
"In the past few years we haven't been very close. He has been going through a lot of things on his own and he has not been the… he hasn't been around that much for us.
"So that's been hard. But I probably shouldn't be talking about this… I wish, I wish, I really wish he was around more, to know [grandson] Milo more, and… but he has to go through what he goes through."
Other than Liv, Steven had a second daughter Mia on December 22, 1978, with his first wife model Cyrinda Foxe.
Mia is 41-years-old, meaning she and Liv are fairly close in age, but her parents divorced in 1987, and in 2002 Cyrinda died of cancer.
In 1988, Steven married designer Teresa Barrick with whom he had two more children: Chelsea, born in 1989; and Taj, born in 1991.
All three of his daughters have their own children, making Steven a grandfather five times over.