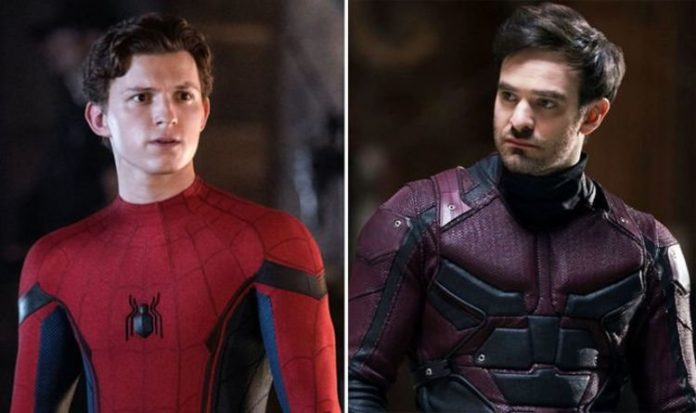 The cast for next year's untitled Spider-Man 3 continues to grow and surprise as superheroes from other older Marvel franchises are resurrected. Firstly, MCU's Doctor Strange was confirmed to be the latest mentor for Tom Holland's Peter Parker. And now, following the rumoured return of a whole host of Sony Spider-Man movie characters, Charlie Cox's Daredevil is reportedly joining the cast too.
The blind superhero had his own Marvel Netflix show alongside other Defenders like Luke Cage, Jessica Jones and Iron Fist.
Although it was never quite clear how these New York-based superheroes fit into the MCU movies.
And then when Marvel announced a load of Disney+ shows that became even more confusing, before Daredevil and the other Netflix series were cancelled.
But despite this, it now looks like Cox's incarnation of Matt Murdock is returning for Spider-Man 3.
READ MORE: Spider-Man: Andrew Garfield 'SIGNED ON' to cameo in future MCU movie
According to respected insider Charles Murphy, several trusted sources have confirmed that Cox will reprise Daredevil in next year's new Spider-Man sequel.
Allegedly, the deal has been set in stone for quite some time, although the New York lawyer's future in the MCU beyond that wasn't revealed.
However, it's assumed that Daredevil could get his own Disney+ show, while the other Defenders are unfortunately not coming back right now.
Meanwhile, fellow Hollywood insider Daniel Richtman has also confirmed the news.
Meanwhile, it really does look like a live-action Spider-Verse movie is finally coming together.
According to Collider, Andrew Garfield's Peter Parker is back, with Emma Stone expected to return as Gwen Stacey too.
While Kirsten Dunst's MJ will be back and Tobey Maguire remains in talks but fingers crossed he'll return too as the original blockbuster Spider-Man.
That's alongside Jamie Foxx reprising Electro from The Amazing Spider-Man 2 plus Alfred Molina returning as Doctor Octopus from Spider-Man 2.
Marvel Phase 4, which kicks off with Disney+ show WandaVision on January 15 is set to be multiverse heavy and we cannot wait.
After Spider-Man 3's big crossover, we've got 2022's Thor Love and Thunder with Jane Foster as The Mighty Thor and the Guardians of the Galaxy joining the fun.
Then there's also Doctor Strange in the Multiverse of Madness, directed by Tobey Maguire trilogy helmer Sam Raimi, so who knows what could happen there? Perhaps even the rumoured return of Fox Marvel characters?
Untitled Spider-Man 3 is released in cinemas on December 17, 2021.