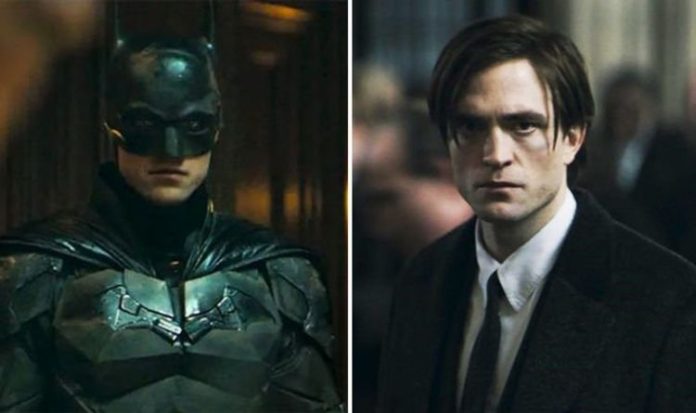 The Dark Knight has been through a number of different incarnations on film and in 2022 DC fans will get their first taste of Robert Pattinson's The Batman. Set in Year 2 of his career as the Caped Crusader, this reimagining with see R-Batz take on The Riddler and The Penguin for the first time on the big screen in over two decades. But now sources are claiming that this new trilogy of Batman movies plans on killing off a major DC character. WARNING: POTENTIAL HUGE SPOILERS AHEAD.
The news comes from the same insiders who correctly predicted that Ben Affleck was returning as Batman for The Flash movie before it was officially confirmed.
And allegedly it is Bruce Wayne's butler Alfred Pennyworth who will kick the bucket at some point in director Matt Reeves' The Batman trilogy of movies.
Lord of the Rings star Andy Serkis is playing Batman's mentor who is one of the only characters to know his true identity.
The 56-year-old actor follows recent Alfreds in Joker's Douglas Hodge, Justice League's Jeremy Irons and The Dark Knight trilogy's Michael Caine.
READ MORE: Batman: Michael Keaton on Caped Crusader return WITH Ben Affleck
According to We Got This Covered's sources, Reeves wants Alfred knocked off to prove that anything can happen in this incarnation of Gotham City.
Batman's butler hasn't died in the DC movies before, although he did almost pass away after an illness in George Clooney's Batman and Robin.
Certainly, it would be a bold move for the franchise but not unheard of in these sorts of stories.
After all, it is commonplace in Hero's Journey myths for the protagonist's mentor to impart wisdom and then be killed off.
While the puzzle itself said: "What does a LIAR do when he is DEAD?"
The answer, of course, is: "He lies still." This fits in with The Riddler's alphabet at the bottom of the card.
But Reddit user ChaplinWasRight pointed out that the answer "He lies still", isn't the puzzle we think it is.
They wrote in their popular fan theory: "Guess what, it's not a riddle at all. IT'S A JOKE. Guess we're getting another Joker. You heard it here first."
Adding to this theory that we're actually looking at a new Clown Prince of Crime is the fact that The Batman director Matt Reeves said Paul Dano's character "isn't" The Riddler yet.
During DC Fandome, Reeves said: "Paul Dano plays a version of the Riddler that no one has ever seen before.
"What he's doing is, I think, going to blow people's minds."
The Batman hits cinemas on March 4, 2022.