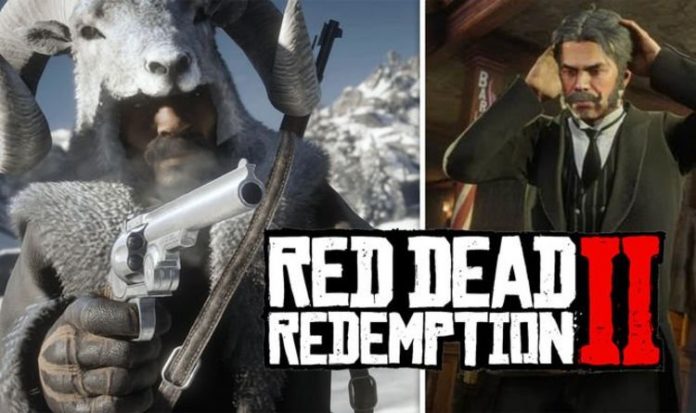 Red Dead Redemption 2 developer Rockstar has dropped a New Year's update on PS4, Xbox One and PC.
As part of the celebratory patch, Red Dead 2 fans can take advantage of some pretty nifty in-game bonuses.
Most notably of all, Red Dead Redemption 2 Online fans will receive a free Honour Reset to kick off 2021.
This is the perfect chance to wipe the slate clean, without having to spend any hard-earned cash.
Speaking of freebies, the new update gives players free drinks, free haircuts, and reduced cosmetic items.
"The arrival of the new year brings new starts and resolutions. To help celebrate, all Red Dead Online players will receive a Reward for a Free Honor Reset this week to wipe the slate clean, plus all players can take half off the cost of changing their character's appearance."
According to Rockstar, the haircuts are free until January 11, while drinks are available for the rest of the week.
Finally, players can earn triple-XP in A Land of Opportunity missions, as well as triple-XP in Free Roam missions.
Red Dead Redemption 2 New Year's update patch notes…
• Half off the cost of changing a character's appearance
• Boosts on Naturalist and Collector Sales: 50% more RDO$ on all Naturalist Sample Sales to Harriet Davenport, and 30% more RDO$ for all complete Collector's Set Sales
• Triple XP on all A Land of Opportunities missions and Free Roam Missions
• New Discounts:
 – 60% off all Ammo
 – 50% off all Food, Liquors and Tonics
 – 40% off Horse equipment (Saddles, Saddlebags, Stirrups, Blankets, and Horns)
 – 30% off all Revolvers, Stable Stalls, Horse Tonics and Horse Food, as well as all Legendary Ram Garment Sets in Gus' Store
Red Dead Redemption 2 New Year's update patch notes continued…
• Prime Gaming Benefits
 – Players who connect their Social Club account to Prime Gaming will receive Rewards for a free Bounty Hunter License and a Free Ability Card Upgrade, an Award for the Trimmed Amethyst Bounty Wagon Livery, and an Offer for 50% off a Weapon Pamphlet at the Fence
• And a Reward for a Free Honor Reset for all players that log in this week, as well as:
• Free Haircuts at all Barbers until January 11th
• Free drinks at all local saloons all week long