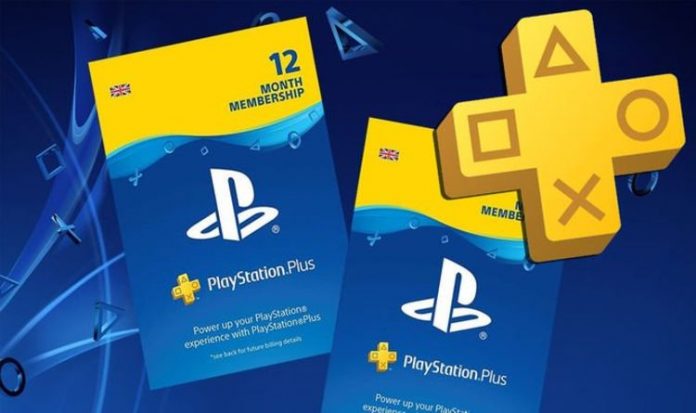 If you were lucky enough to get a new PS4 or PS5 for Christmas, then a PS Plus subscription should be top of your shopping list.
With an active PlayStation Plus subscription, members can play multiplayer games such as Call of Duty and FIFA online with friends.
Subscribers also receive a selection of free games each month, and can take advantage of exclusive discounts.
You'll also get 100GB of cloud storage, which comes in handy when you're running low on hard drive space.
If you've just picked up a PS5 or PS4 and want to bag a PS Plus subscription, then it's worth heading over to ShopTo if you want to save some cash.
The UK retailer is currently selling 12-month PlayStation Plus subscriptions for just £42.85, compared to £49.99 on PSN.
As a digital membership, the PS Plus subscription will be delivered immediately, which means you can use it to bag the latest batch of free PlayStation Plus games.
Click the link below to get your discounted PlayStation Plus membership from ShopTo.
GET A 12-MONTH PS PLUS SUBSCRIPTION FOR £42.85 AT SHOPTO
The December 2020 free PlayStation Plus games include Rocket Arena and Just Cause 4 for the PlayStation 4, as well as Worms Rumble and Bugsnax for PS5.
With its unique gameplay, colourful visuals and charming cast of characters, Bugsnax is my pick of the bunch for December.
"The very first PS5 game to join PlayStation Plus is Young Horses' ultra-charming, whimsical first-person adventure Bugsnax! Play an investigative journalist who has set out to explore Snaktooth Island, home to legendary half-bug half-snack creatures, Bugsnax," reads the official description.
"Discover, hunt and capture all 100 critters while also tracking down and reuniting the island's inhabitants."
Worms Rumble, on the other hand, is described as a real-time arena-based multiplayer battle game for 32 players.
The PS4 freebies include the absolutely gargantuan open-world action game Just Cause 4, which features plenty of over-the-top battles, plus some pretty impressive weather effects.
"Jump into the action-packed open-world sandbox experience of Solis and help rogue agent Rico Rodriguez hunt down the truth about his past, at any cost. With a wide selection of weaponry, vehicles and gear get ready to cause chaos and bring the thunder!"
Finally, Rocket Arena is the latest multiplayer shooter to be released by Electronic Arts. Unlike more grounded efforts like Battlefield, Rocket Arena is a colourful shooter with intense 3-v-3 battles.
"Discover a world where the rules are written in rocket fuel in this explosive 3v3 shooter featuring dynamic maps, thrilling game modes and an ever-growing roster of diverse heroes.
"Master unique rockets and abilities as you learn how to time your dodges, lead your targets and unearth new strategies based on your squad."
New PS Plus subscribers can download the games for free until the morning of January 5.