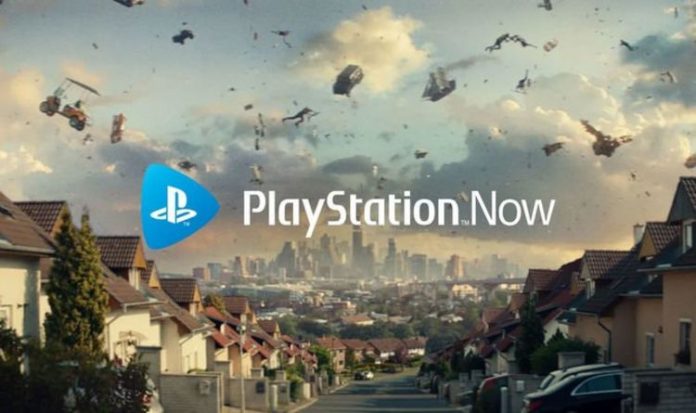 Depending on your tastes, the PS Now March 2021 refresh could be a good or bad event.
The good news is that Sony will be adding more games to the PlayStation Now, making it possible to stream the latest PS4 titles.
The bad news is that at least one highly-rated game will be replaced, leaving a large hole for some.
And while it hasn't proved the most beloved game in the series among fans, there will be some who miss Final Fantasy 15.
"Join Prince Noctis and his closest friends as they fight against the empire in an effort to take back their fallen kingdom. A unique fantasy world teeming with exotic wildlife, nefarious beasts and ancient treasures lies in wait.
Wield devastating magic and powerful cooperative attacks in a tactical real-time battle system to crush those that stand in your way. Discover and modify new weapons and armour as you go, developing new skills and strengths with each successive victory."
The open-world RPG first released back in 2016 and has spawned a series of DLCs and spin-offs.
Square Enix took a long time to bring FFXV to the market, and is now available to play across a wide number of platforms.
But soon, gamers will not be able to play it on PS Now, following the upcoming PlayStation Store refresh.
On March 2, Sony is expected to announce what new games are being released on the PlayStation Now platform.
Making predictions is hard, especially when you consider how many PS4 games are available on the market.
Last month saw Detroit: Become Human headline the releases, and it comes with no end date either.
"Decide the fates of three lives – and maybe even the future of an entire city – in this narrative-driven sci-fi thriller. Confront tough moral dilemmas and thought-provoking situations faced by a trio of human-like androids – Connor, Markus and Kara – as their stories play out against the backdrop of a near-future America. In this branching narrative, every choice you make has consequences."
That means it will remain available as part of the service until announced otherwise, unlike Final Fantasy 15.
FFXV will be disappearing on March 1, with at least three new games expected to be announced for the service.
One of these new games will be an indie title, with February seeing the release of Little Nightmares on PS Now.
"Immerse yourself in Little Nightmares, a dark whimsical tale that will confront you with your childhood fears. Help Six escape The Maw – a vast, mysterious vessel inhabited by corrupted souls looking for their next meal. As you progress on your journey, explore the most disturbing dollhouse offering a prison to escape from and a playground full of secrets to discover. Reconnect with your inner child to unleash your imagination and find the way out."
The introduction of Light Nightmares 1 coincided with the launch of Little Nightmares 2, which could provide a small hint at what is coming next.
March doesn't include any high-profile indie games being released but perhaps other releases will be linked somehow.
For now, gamers will have to wait until the next PlayStation Now games are announced by Sony.
This is expected to happen on March 2, but there's a small chance the new game reveal will be scheduled earlier than expected.