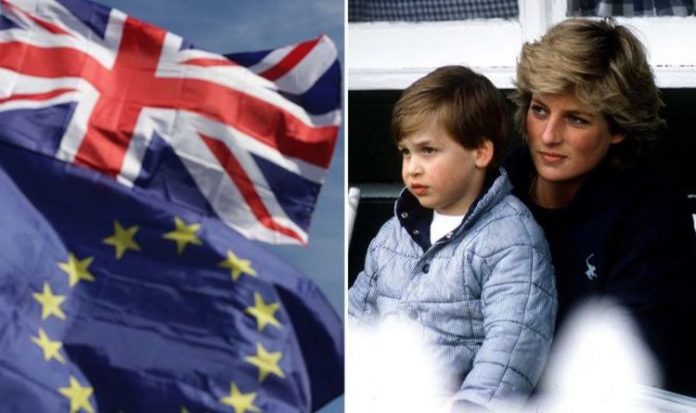 As The Crown season 4 streams on Netflix, a separate Princess Diana movie is in the works. Twilight star Kristen Stewart has been cast as the late Royal in biopic Spencer. But now the film's casting call for a young Prince William has banned British boys from auditioning, blaming Brexit.
Top casting agent Amy Hubbard tweeted that she's seeking "a boy with a playing age of 9-12yrs to believably play Prince William at 11 years old" in the Princess Diana movie.
Spencer will be set on The Queen's Sandringham Estate in the 1990s when, over the course of three days, the Princess of Wales realised her marriage to Prince Charles was over.
The child actor portraying their firstborn son would need to be available for filming for just over two months from late January to late March.
But the casting agent clarified: "Must have a European passport (NOT British European due to new Brexit rules from January 1st 2021)."
READ MORE: Princess Diana star tells of most 'INTIMIDATING' part of Lady Spencer
The Twilight star continued: "I was really young, [I] didn't know what was going on."
Asked how she would approach portraying Princess Diana in the movie, Stewart said: "I mean, everyone's perspective is different and there's no way to get anything right.
"My movie takes place over three days, and it's this really poetic internal imagining of what that might have felt like rather than giving new information.
"We kind of don't have a mark to hit, we just also love her."
Of course, Stewart has much to live up to following Emma Corrin's portrayal of Princess Diana in season 4 of The Crown.
The Netflix series follows Prince Charles' early relationship and marriage to her during the 1980s.
When the show recasts once again for seasons 5 and 6, it will be Tenet star Elizabeth Debicki portraying Diana in her thirties.
Princess Diana was just 36-years-old when she died of injuries in a car crash that took place in a Paris road tunnel on August 31, 1997.