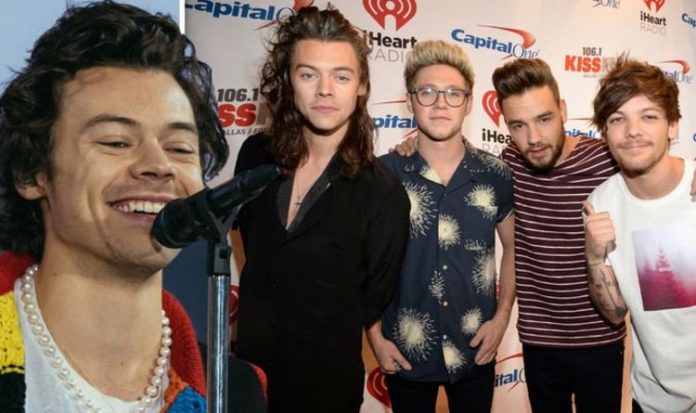 One Direction captured the hearts and minds of fans from 2010 to 2015 after their appearance on 2009's The X Factor. Following their third-place spot in the talent show, Harry Styles, Liam Payne, Zayn Malik, Louis Tomlinson, and Niall Horan set off on their adventure to conquer the pop world. Over the course of five years, the band managed to embark on multiple world tours, and sold over 50 million albums worldwide.
Tragedy struck Directioners in 2015, however, when Zayn announced his departure from the band.
Citing stress and wanting to lay low for a while, the youngster revealed he would no longer be continuing on the world tour with the rest of the band.
Less than a year later, the rest of the band decided to go on an indefinite hiatus, allowing them to explore other avenues of their careers.
Since then, each of the band's singers have kickstarted their own solo careers, with the likes of Harry and Niall finding huge success en route.
READ MORE: One Direction members: What has Louis Tomlinson done since the band's hiatus?
What's more, the bookmaker also suggested that the gang could be returning to drop a brand new surprise album.
A sixth album for the crew would be a massive return to form, and would certainly excite fans exponentially – and with staggering 4/5 odds on releasing a new album in 2021, Directioners could have a wonderful new year on their hands.
Coral's John Hill commented: "The boys have indicated that the door is not closed for a One Direction reunion and our betting suggests it will come in 2021
"There could be a lot to cheer next year for 1D fans as we make the boys odds-on to release a new album."
Astoundingly that is not all, as Coral has also pointed at a newly-reunited One Direction as the next act appearing at Glastonbury 2021.
The band currently have an exceptional 2/1 on playing the legendary festival in 2021 – following a reunion, of course.  
Despite the notion that the iconic pop band will be jumping on stage together again, each of its former members has had an exceptional year, career-wise.
Most recently, Louis performed a virtual gig to his fans, and in doing so held the  "biggest male solo stream of the year".
The 29-year-old's virtual gig was held in aid of a number of charities, including FareShare, Crew Nation, Bluebell Wood Children's Hospice and Stagehand.
This endeavour saw the young star sell over 160,000 tickets, beating out the former record holder, Niall Horan, by at least 35,000 tickets.
Niall's gig was held at the Royal Albert Hall, where he played to over 125,000 viewers live on the internet.
Profits made from both of the boys' gigs also went to their crew, who have not worked this year, due to the coronavirus pandemic.