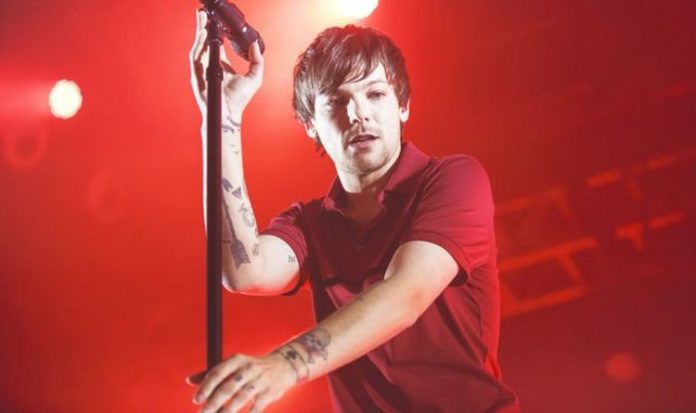 Last year former One Direction star Louis released his debut album, Walls. The 29-year-old was the final member of the band to release a solo record, following Liam Payne, Harry Styles, Zayn Malik and Niall Horan. The band went on hiatus and subsequently split up in 2015, five years before Louis released his own record. But just after the split Louis spoke up on how he never wanted to go on hiatus in the first place and never saw himself becoming a solo artist.
First the star spoke out about his band mates saying: "The others have always been… Like Niall, for example. He's the most lovely guy in the world. Happy-go-lucky Irish, no sense of arrogance. And he's fearless.
"Zayn, back in the day. He could relate to me on a nerves level. In the first year we were both the least confident. But Zayn has a fantastic voice and for him it was always about owning that.
"Liam always had a good stage presence, same as Harry, they've both got that ownership. Harry comes across very cool. Liam's all about getting the crowd going, doing a bit of dancing."
The Kill My Mind singer added: "And then there's me."
READ MORE: One Direction 2021 reunion may secure Super Bowl halftime show gig
Louis revealed: "In the last year of One Direction I was probably the most confident I ever was. And then it was: 'OK, hiatus!'"
He said he "argued against" the split when the band sat down to discuss it.
The star went on: "It wasn't necessarily a nice conversation. I could see where it was going."
Louis added that, after the break-up, he planned on "stepping away" to focus on writing for other artists and continue managing his label, Three Strings.
The debut album also peaked at number nine on the US Billboard 200 album chart.
At the time of release Louis revealed the album's content was just him "wearing [his] heart on his sleeve and being honest reflecting on a breakup".
In December 2020 Liam announced he had been in contact with Louis.
He told Capital FM: "I was on the phone to Louis for a good hour yesterday. I think we just need a proper catch up. Actually it was nice to catch up for the ten-year anniversary."
The Strip That Down singer added: "But yeah I'm hoping we've got a lot more to come from us… Yeah I think we've got a lot more to come.
"It's tough out there, singing these songs on your own! Some of them are really difficult.
"There's a reason there were four-slash-five people to overtake sometimes."
The 27-year-old added: "I definitely miss them, yeah. And I hope we catch up."
READ THE GUARDIAN REPORT