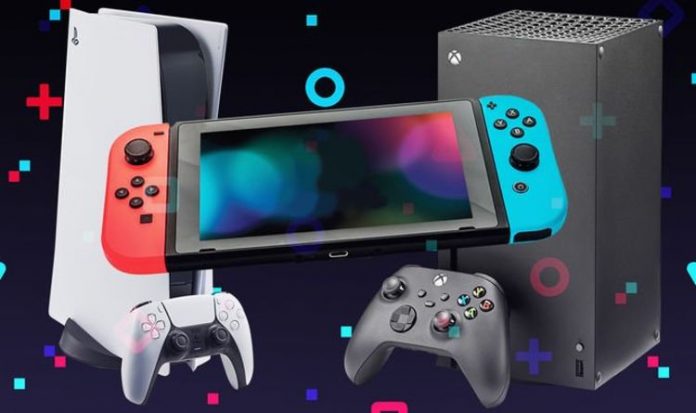 Nintendo Switch console sales are in for 2020, and it's not good news for PlayStation and Xbox.
Nintendo's handheld/home console hybrid continues to dominate the gaming landscape, despite the launch of next-gen consoles.
A new report by Japanese publication Famitsu shows that the Nintendo Switch accounted for a massive 87% of all hardware sales in Japan during 2020.
The regular Nintendo Switch sold 3.9 million units, while the handheld-only Switch Lite sold over 2 million units.
This means that PS5, PS4, Xbox Series X/S and Xbox One were scrabbling around for the remaining share of the market.
Xbox never sells particularly well in the region, while 2020 was the first year since 1994 that PlayStation console sales have failed to reach 1 million for a calendar year in Japan.
It was a similar story in the US, where according to Venturebeat, the Nintendo Switch was comfortably the best-selling device in the region throughout 2020.
While the PS4 was technically the second best-selling console in the region, the PS5 was second in terms of money generated.
Of course, it would be unfair and inaccurate to suggest that 2021 will follow a similar pattern, especially as PS5 and Xbox Series X consoles become more readily available.
Having said that, Nintendo also had its share of stock issues in 2020, although not to the same extent as the PS5 and Xbox Series X.
If the rumours of upcoming game releases are true, then Nintendo should have another great year in 2021.
With The Legend of Zelda celebrating another major anniversary in 2021, there's a good chance we'll see Breath of the Wild 2 make an appearance later this year.
There are rumours of some kind of Pokemon remake, while Bayonetta 3 could also make an appearance. Perhaps we'll even find out more about Bayonetta 3.
As for the PS5, customers who do eventually manage to get hold of one are in for a treat.
The super-sized console is packing some serious power, offering frame-rates of up to 120 FPS, as well as 4K resolution and ray-tracing technology.
Not only do games look great and perform better, but the DualSense controller adds an interesting new dynamic to certain games and genres.
Indeed, the first thing you should do when firing up your new console is to check out Astro's Playroom, which does a fantastic job of showcasing Sony's DualSense game pad.
You can feel different textures through the controller, while resistant trigger buttons better replicate the feeling of firing a weapon.