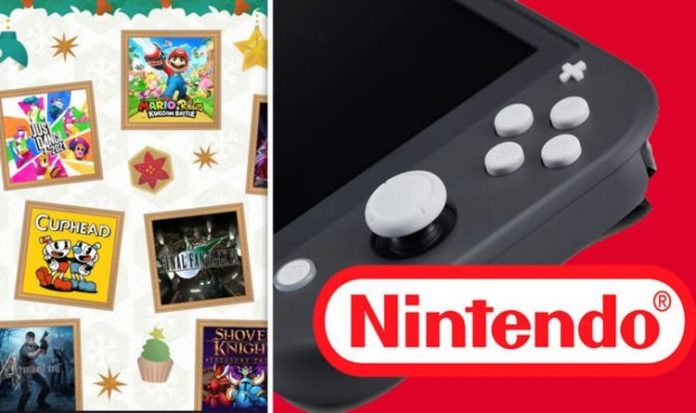 Nintendo has just launched one of its biggest ever eShop sales for Switch.
The Festive Offers 2020 sale is stuffed full of discount deals on Switch games both new and old.
In fact, according to Nintendo, over 900 Switch games are available at discounted prices until December 31.
"Our Festive Offers 2020 Nintendo eShop sale is now on!" reads a Nintendo tweet. "Save up to 75% on over 900 Nintendo Switch games this holiday season until 31/12!"
Games on sale include Just Dance 2021, Mario and Rabbids Kingdom Battle, Final Fantasy VII, Cuphead, Overcooked 2, Ni No Kuni: Wrath of the White Witch, Resident Evil 4, Shovel Knight, Sayonara Wild Hearts and Devil May Cry 3 Special Edition.
Nintendo Switch fans can pick up some games for less than £1, including shoot-em-up bundle VASARA Collection, 16-bit platformer Flashback, and party game Marooners.
Some of my personal picks include charming platform game Horace, which is down to just £1.07.
"This masterpiece from Paul Helman and Sean Scapelhorn is a classic platformer that tells an emotional and surprisingly rich tale of self-discovery peppered with nostalgic popular culture references that will bring a smile to any gamer who enjoys the 8 and 16 bit era!" reads the official description.
"Made by just two people, Horace offers over 15 hours of exciting platforming and pushes the boundaries of the genre with profound storytelling and quirky and nostalgic pop culture references! A game made by videogame lovers for videogame lovers!"
Easily one of the best games of 2020, Hades is also reduced in price, costing just £17.99 as part of the Switch sale.
"Hades is a god-like rogue-like dungeon crawler that combines the best aspects of Supergiant's critically acclaimed titles, including the fast-paced action of Bastion, the rich atmosphere and depth of Transistor, and the character-driven storytelling of Pyre."
Elsewhere, Cuphead is reduced to £11.89. The hard-as-nails shoot-em-up is inspired by the cartoons of the 1930s, only with a dark twist.
"Cuphead is a classic run and gun action game heavily focused on boss battles. Inspired by cartoons of the 1930s, the visuals and audio are painstakingly created with the same techniques of the era: traditional hand drawn cel animation, watercolour backgrounds, and original jazz recordings."
Streets of Rage 4 is another 2020 game of the year contender that's featured in the sale.
Priced at £15.74, the beat-em-up features a host of new and returning characters, including Axel, Blaze, and Adam from the original game, as well as newbies Floyd Iraia and Cherry Hunter. 
If you haven't already, you should probably check out the excellent Dead Cells, which is reduced to £13.49.
Other top picks include Taiko no Tatsujin: Drum'n'Fun!, Dragon's Dogma Dark Arisen, Slay the Spire, Super Meat Boy, Shovel Knight Treasure Trove, My Time at Portia, Lonely Mountains Downhill, Ghost Blade HD and Game Tengoku CruisinMix Special.