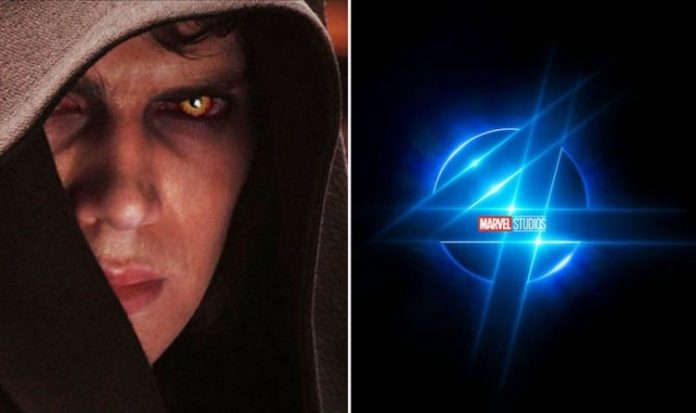 Yesterday there were rumours that there would be some big announcements for the Marvel and Star Wars franchises at the Disney Investor Day live-stream. That would certainly be an understatement, as Marvel Studios and Lucasfilm unveiled an overwhelming and thrilling line-up of what is to come for their movies and tie-in Disney+ shows, alongside casting news and trailers. This includes the return of Darth Vader, a new Fantastic Four movie and much, much more.
After a fallow year, MCU fans are looking forward to Marvel Phase 4 being kicked off with Disney+ show WandaVision on January 15, of which we received a new trailer.
Marvel boss Kevin Feige didn't hold back, also sharing teasers for The Falcon and the Winter Soldier (March 19), Loki (May) and What If…? (2021).
We then heard that Ms Marvel's Iman Vellani will co-star with Brie Larson in 2022's Captain Marvel 2, while Mark Ruffalo and original The Incredible Hulk Abomination star Tim Roth will feature in the She-Hulk show opposite Tatiana Maslany.
Other Disney+ series in the works include Nick Fury and Talos in Secret Invasion, War Machine's Armour Wars and Ironheart, which follows the black female successor to Iron Man.
READ MORE: Spider-Man 3 theory: Secret Wars movie coming with Fox Marvel heroes
In terms of more big MCU movie news, Christian Bale was confirmed as Gorr the God Butcher for Thor Love and Thunder.
While Ant-Man 3 will be called Ant-Man and the Wasp: Quantumania and will introduce Marvel comics time traveller villain Kang the Conquerer, played by Jonathan Majors.
Guardians of the Galaxy Vol 3 will start shooting late next year for a 2023 release, while a Guardians of the Galaxy Holiday Special will arrive beforehand on Disney+ with some I Am Groot shorts.
Feige also confirmed that following the tragic death of Chadwick Boseman this year, the star will not be recast for Black Panther II, but withheld on plans for the movies.
The next Star Wars movie is released in time for Christmas 2023 in Rogue Squadron and will be directed by Wonder Woman's Patty Jenkins, while a Disney+ adventure film focused on C-3PO and R2-D2 is also in the works.
Rogue One is getting a prequel series called Andor, focused on Diego Luna's Cassian Andor, while The Mandolarian will have two spin-offs set within its timeline.
These are Rangers of the New Republic, presumably following Cara Dune and then there's Ahsoka, which will give Ahsoka Tano her own solo outing.
Additionally, Lando Calrissian is getting his own show, simply called Lando.
Then there's a mystery thriller series called The Acolyte "that will take viewers into a galaxy of shadowy secrets and emerging dark-side powers in the final days of the High Republic era."
Plus on the animated side, there was a teaser for The Bad Batch and a series of anime shorts announced called Star Wars Vision.
On Disney's live-action and Pixar front perhaps the biggest news is that in 2022 we'll be getting a Buzz Lightyear movie starring Chris Evans.
However, Lightyear will follow the man the toy is based on as he battles the real Emperor Zurg.