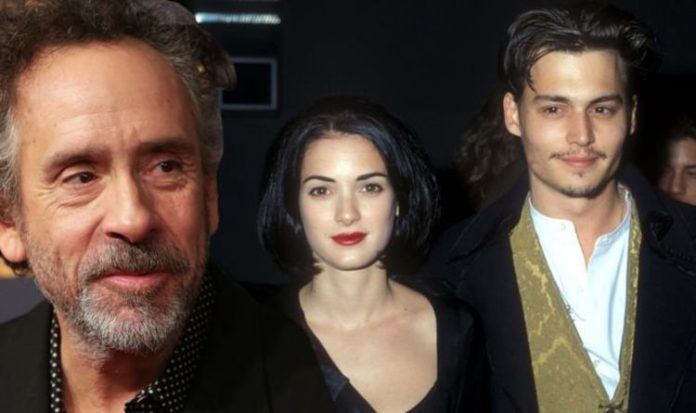 Depp went up against a British newspaper and his ex-wife, Amber Heard, in a high court case last year, fighting allegations that he was a "wife-beater". The actor lost the case, and was subsequently dropped from his role as Gellert Grindelwald by Warner Bros' Fantastic Beasts franchise. Meanwhile, Disney has not yet announced whether the star will be returning to his iconic Pirates of the Caribbean role, Captain Jack Sparrow, leaving the once-Hollywood A-lister without a major film on the horizon. But that all may be about to change.
Hope might not be lost for Depp as reports emerge he is about to work with his former long-term pal, Tim Burton, once again.
Depp and Burton have a strong friendship which saw them create a number of blockbuster films.
Not only did Depp star as the titular character in Sweeney Todd: The Demon Barber of Fleet Street, he also featured in Sleepy Hollow, Charlie and the Chocolate Factory, and Alice in Wonderland.
And now there is currently exciting news that Burton is hard at work on Beetlejuice 2 with a potential role for Depp.
READ MORE: Johnny Depp improvised pivotal Pirates of the Caribbean Davy Jones scene
Beetlejuice is another of Burton's cult-classic movies that has garnered a massive audience since its release – however it did not originally star Depp.
According to the new report, there is speculation "Tim Burton is finally making a Beetlejuice sequel – and giving Johnny Depp a prominent role in the film".
Even more exciting for Burton fans is that original Beetlejuice star Winona Ryder has apparently signed on to the sequel, according to an interview she held with talk show host Seth Meyers in 2015.
She said on the chat show that she can "confirm" it's happening – but "doesn't know much more than anybody else".
Shortly after the release of the film, it was revealed that the pair were romantically involved off-screen, as well. before going on to become engaged.
The couple got engaged in the early '90s, but broke up just a few years later in 1993.
Friend of them both, Burton, later spoke out about the collapse of their relationship, explaining how it particularly had a rough effect on Depp.
Burton confessed: "I felt so bad. I asked him why it happened, but all he said was: 'It wasn't her fault, it was mine.'"
On Depp's persona after the break up, Burton added: "I felt weird to be around him, like he wasn't acting like Johnny anymore… It's almost like Winona took Johnny's soul, Johnny's love."
On the split, Ryder herself commented: "I was very depressed after breaking off my engagement with Johnny.
"I was embarrassingly dramatic at the time, but you have to remember I was only 19 years old.
ORIGINAL STORY IN CINEMABLEND