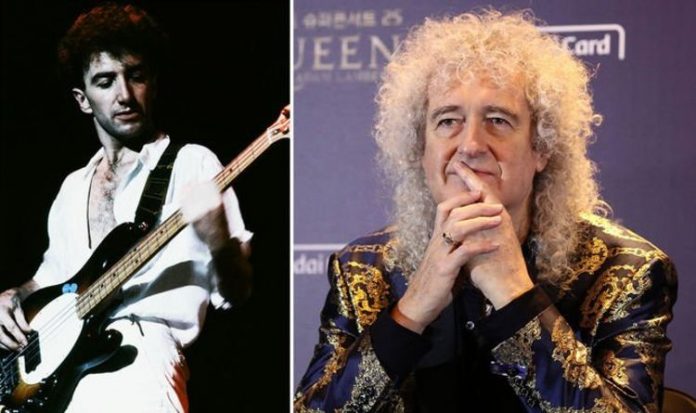 The Queen bassist retired from the music industry almost 25 years ago for a quiet private life. With Freddie Mercury having died in 1991, only half of Queen in Brian May and Roger Taylor are still active today with singer Adam Lambert. Nevertheless, John Deacon is a major Queen rights holder and so is still a business partner, with May admitting he always runs things by the 69-year-old to this day.
Speaking exclusively with Express.co.uk, May said: "All I know is, he's okay about it. If he wasn't okay, we would know.
"That's the arrangement we have."
"No matter what kind of decision it is, artistic or business-wise, money-wise, management-wise, we always run things past John."
The 73-year-old revealed how their deal is that if they don't hear back from Deacon then he's agreed to their decision.
READ MORE: Brian May health: 'Heart attack treatment has given me my life back'
Neither May nor Taylor have seen Deacon physically since around 2004 at Queen musical We Will Rock You.
The Queen guitarist said: "It's John's choice. He doesn't want to be, he wants to be left alone.
"That's his choice and I think he needs that."
He clarified that Deacon hasn't withdrawn out of spite or anything, as they never fell out.
May added: "It's just that he needs to have his privacy; you have to respect that."
While when we asked Taylor about Deacon earlier this summer, he said: "I don't think he feels he wants to handle it and all the stuff that goes with it. So no we don't keep in touch actually.
"John has sort of consciously excluded himself from the world. He doesn't like engaging in contact with anybody I think. I think he's very fragile and we respect that."
Queen and Adam Lambert's live album Live Around The World is out now.