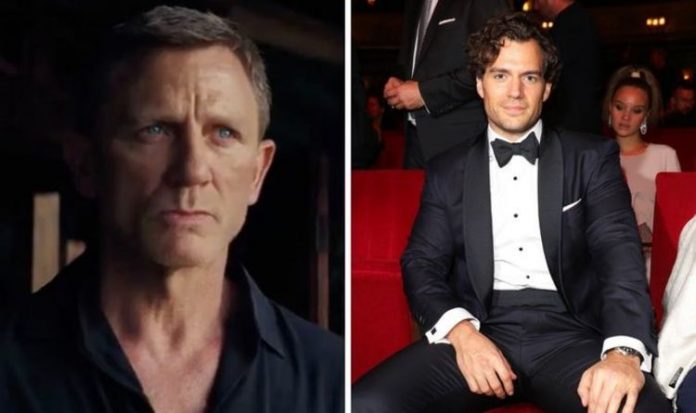 James Bond is currently played by Daniel Craig, though the upcoming movie, No Time to Die, is expected to be his last. With that, a new star must take on the mantle, or the franchise will grind to a halt. There is one many who has been a favourite with the bookies – but Henry Cavill will not be the new Bond, according to one expert.
Henry Cavill has previously expressed his interest in playing the part of James Bond.
He auditioned for the role once before but was beaten by Daniel Craig, despite getting down to the final two actors.
Henry has spoken before about how this happened, telling Men's Health: "With the whole Bond process, I screen-tested many, many moons ago and it was, as far as I know, down to Daniel and myself – maybe one other.
"I think Daniel – sorry, Mr Craig – has done an incredible job of being Bond.
"And if it is indeed his last one, then the playing field is open.
"There are no conversations just yet, but we'll see what happens.
"It would be a great, fun role to play."
This year, Henry added more fuel to the fire about his potentially taking on the role of Bond in an interview with GQ, where he said: "If Barbara [Broccoli, producer of Bond] and Mike [co-producer Michael G. Wilson] were interested in that, I would absolutely jump at the opportunity.
"At this stage, it's all up in the air. We'll see what happens.
"But yes, I would love to play Bond, it would be very, very exciting."
As well as this, Dr Ian Kinane, editor of International Journal of James Bond Studies, has made clear there is one continued legacy which could suggest good news for Henry.
Speaking exclusively to Express.co.uk, Dr Kinane said: "Everyone was shocked when it was blond Bond Daniel Craig.
"But everyone saw Pierce Brosnan coming because he auditioned years and years before.
"Everyone saw Timothy Dalton coming again because he auditioned years and years before…"
This lineage could suggest Henry is a sure thing, as both these actors eventually got the role some time later.
However, Dr Kinane ultimately shut down that fantasy, citing Henry's huge profile in franchises such as the DC Universe and Mission Impossible as reasons why he is "too big" for the role.
Instead, there are other names which are more likely, some of which are pretty unexpected.
Dr Kinane continued: "Unfortunately it will not be Idris Elba, even though he is perfect…
"Jamie Bell is a good choice because he performed in a movie called Film Stars Only Die in Liverpool which was produced by Barbara Broccoli.
"And Jamie Bell is at the right age that Daniel Craig was when he stepped into the role, so there's potential there.
"I'd also say perhaps James Norton, he was in War and Peace and played the vicar in Grantchester, but he has a particular kind of recognisable Britishness that melded I think with a potential to be hardened in a much the same way Daniel Craig has.
"And then maybe as a slight outsider we might say Richard Madden who was in Bodyguard, as what was Bodyguard but an audition for James Bond really?"
Dr Kinane also discounted Tom Hardy and Tom Hiddleston from the running, possibly because they, like Henry, have huge profiles in Marvel franchises.