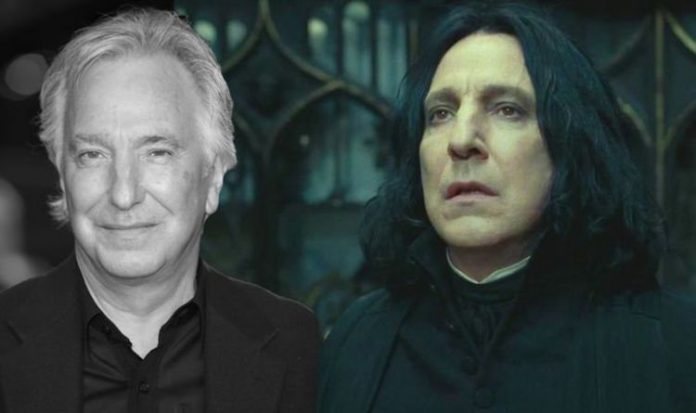 Alan Rickman was perhaps best known for his time in the Harry Potter franchise. Not only did he send shivers down the spines of viewers as Professor Severus Snape, he also broke some hearts in the final movie, as the character's backstory was revealed, and he was killed off.
Snape was undoubtedly the most complex character in the series, as his hatred for Harry Potter (Daniel Radcliffe) himself was palpable.
But the root of the hatred really came from the love Snape had for Harry's mother, Lily Potter (Geraldine Somerville), who died as a result of being with Snape's nemesis, James Potter (Adrian Rawlins).
The nuances of Snape's character were not brought into the story until some of the later Harry Potter movies, however, and this was, apparently, something that frustrated Rickman during filming.
Rickman, who died five years ago today, January 14, had his feelings exposed in 2018 when a collection of letters were released after his death.
READ MORE: James Bond actor: Why Bridgerton star Regé-Jean Page won't be new 007
Director of the second Harry Potter film – The Chamber of Secrets – David Heyman, wrote to the Die Hard actor referencing his "frustrations".
Heyman penned: "Thank you for making HP2 a success. I know, at times, you are frustrated but please know that you are an integral part of the films. And you are brilliant."
Another letter from 2009, written by Rickman himself, was titled: "Inside Snape's Head."
In the letter, he once again spoke up about what irritated him about his character's inner-workings during the filming of the seventh Harry Potter film, The Half Blood Prince, which was directed by David Yates.
The star had previously suffered a minor stroke which led to the diagnosis.
Although his cancer was terminal, he only told a handful of his close friends about the news.
Rickman died in London, aged 69-years-old, six weeks before his 70th birthday.
After his death, many actors spoke up about what a tragic loss his death was.
Johnny Depp commented on Rickman's death, saying: "That voice, that persona. There's hardly anyone unique anymore. He was unique."
Depp has since joined the Harry Potter franchise as Gellert Grindelwald in the Fantastic Beasts spin-off movies.
He has since been removed from the series following an extremely public high court case against a British newspaper, and his ex-wife, Amber Heard.
The Harry Potter film franchise is available to watch on NOW TV.
READ THE ORIGINAL REPORT HERE