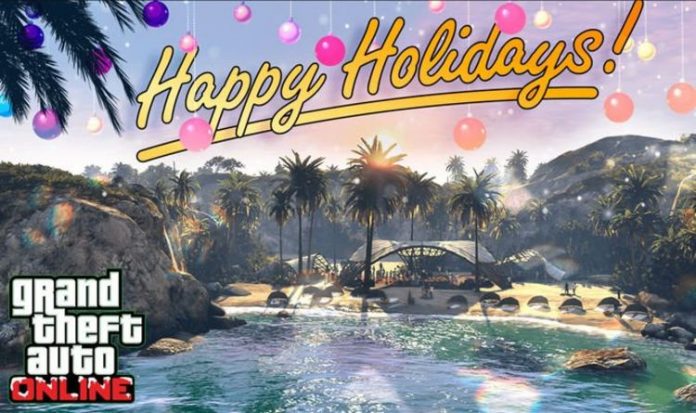 Finally, GTA 5 Online players can also claim a Christmas care package that contains the Firework Launcher, 20 Firework Rockets, a full supply of Snacks and Armor, 25 Sticky Bombs, 25 Grenades, 10 Proximity Mines and 10 Molotovs
Announcing the GTA Online Christmas offers, Rockstar Games in a post online said: "Season's greetings to one and all – the holidays are in full swing in Southern San Andreas.
"Along with a fresh blanket of snow covering the landscape, local businesses like The Diamond are decked out with festive decorations, and local vendors of all sorts offering seasonal delights.
"Be sure to stop and snap a quick selfie by the tree in Legion Square or from the warm and friendly confines of your festively decked-out Penthouse.
"Plus, for a limited time only treat yourself to a range of seasonal gifts for playing GTA Online this week, 'tis the reason for the season, after all."
Today has also seen Rockstar Games release Christmas bonuses for their other hit game, Red Dead Redemption 2.